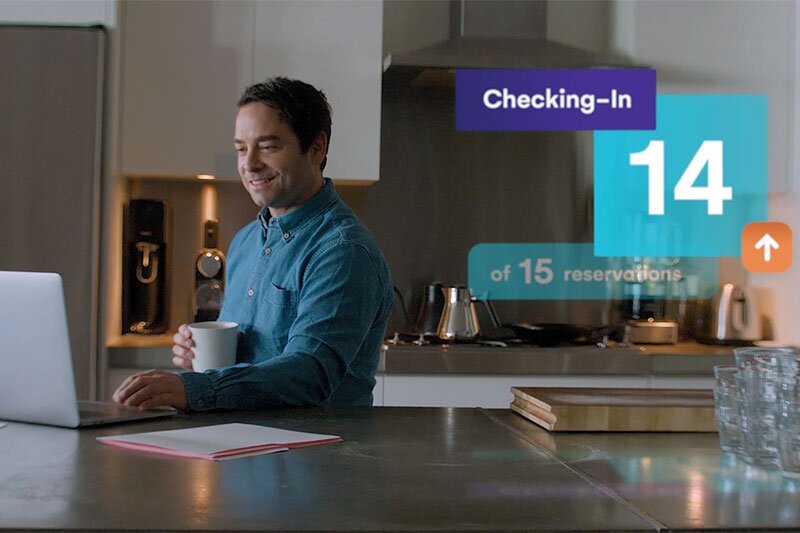 Operto integrates property automation Smart Stay tech with Cloudbeds
Hotel management suite gives hoteliers a streamlined solution to run their property
Leading property automation firm Operto Guest Technologies has announced the integration of its Smart Stay technology with hospitality management system Cloudbeds.
By working with Cloudbeds, Operto aims to empower hotels, hostels and property managers globally.
Cloudbeds is a hotel management suite that gives hoteliers and hosts a centralised solution to running their property effectively, by having one log in and one system for each property.
This partnership intends to satisfy Booking.com's statistic that 63% of guests want a keyless entry to properties by programming unique entry codes for each reservation onto keypad locks using the Smart Stay solution.
Michael Driedger, co-founder and chief executive of Operto, said: "We are very excited about our integration with Cloudbeds. Hotels and hosts are a customer base that have been interested in our Smart Stay solution for some time and the Cloudbeds integration makes that so much easier and streamlined."
Operto's range of Smart Stay solutions also include monitoring of noise, occupancy and air quality.
Sebastien Leitner, head of global partnerships at Cloudbeds, said: "Operto makes use of our innovative marketplace and app store providing mutual customers a smooth and easy-to-use onboarding experience."
"All relevant and critical data points are fully synchronised with the application providing our users with an enhanced experience."