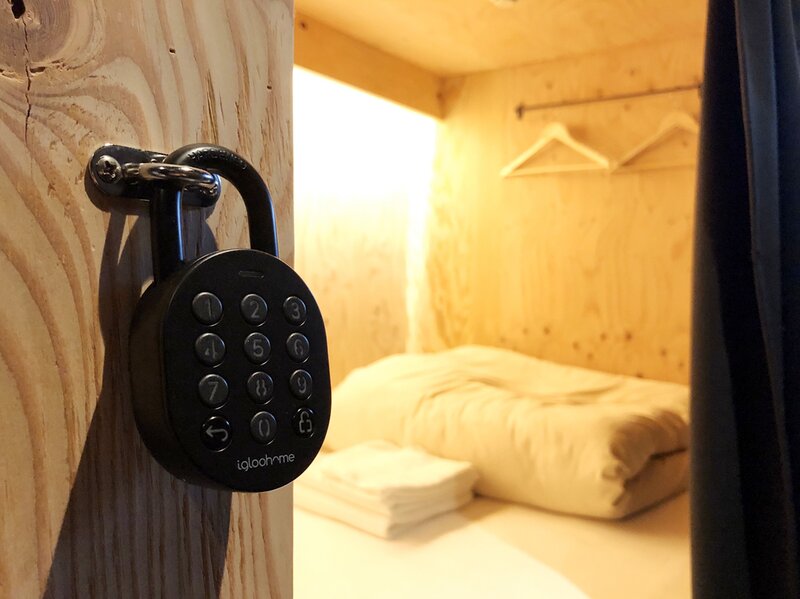 Operto Guest Technologies seals agreement to use igloohome security products
Smart locking system can be used in locations where there is no access to the internet
Holiday rentals technology supplier Operto Guest Technologies has struck a partnership with igloohome to use its smart padlock, locks and safety boxes.
Igloohome's locks use  logarithmic technology and so can be used in locations where an internet connection is not available.
With the Operto integration, each time a booking is made, it will automatically send a time-based access code to guests for the igloohome products in operation within the property.
Guests do not have to download an app to receive access nor have property managers manually copying access codes into an email or SMS.
As a leading property automation systems developer, Operto, can integrates igloohome devices with other smart hardware and software such as property management systems and channel managers.
Michael Driedger, chief executive of Operto, said: "The versatility of being able to use smart padlocks, smart key boxes, and other locks in offline settings really widens our ability to help everyone with access solutions.
"We are really happy to bring the addition of igloohome-connected products into our Smart Stay ecosystem."
Anthony Chow, igloohome chief executive and co-founder, added: "We have designed igloohome to be great for the hospitality management use case.
"We're proud to be part of Operto's solutions and aim to deliver maximum value to the property owner as well as the guest."
igloohome-enabled products can be installed in minutes and can be used for fobs or keys, with deadbolt and mortise options for mounted locks.
The padlocks were designed for us on cabinets and capsule hotels, as used by Breakfast Short Term Rentals in Hiroshima, Japan.
Edward Tsieh, chief operating officer of Breakfast Short Term Rentals, said: "By using a combination of igloohome locks and Operto's Smart Stay software, we not only ensure that our guests are fully secure, but we also create operational efficiencies so can invest more time into providing our customers with the best, most convenient and safest experience."
Operto's Smart Stay solutions are currently being used by holiday rentals, hotels, serviced apartments and niche accommodation in North America, Europe, Asia and the Caribbean.