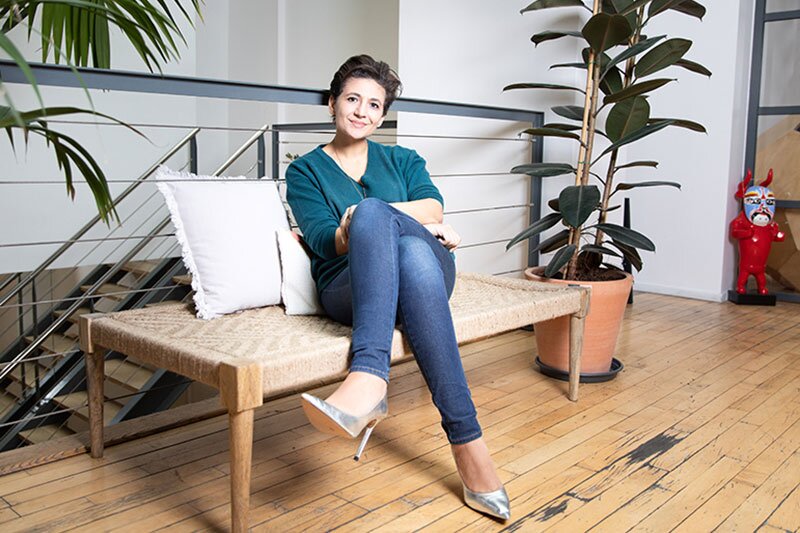 Millennial lifestyle travel app Leavy.co claims world record $14m seed raise
Community-driven marketplace pays millennials to travel
Travel lifestyle firm Leavy.co has raised $14m to launch its first app that pays millennials to travel.
The European start-up claims the fundraising has beaten the global record for travel tech seed rounds.
The funding round was led by venture capitalist investor Prime Ventures, backer of Takeaway, Mendix and Meero with participation from angel investor Dominique Vidal, partner at Index Ventures.
The deal was advised by Chausson Finance, the leading European fundraising advisor for fast growing companies.
Leavy.co currently operates offices in Paris, Amsterdam, London, Rome, Madrid and Lisbon and is planning to expand to the US by the end of year.
The start-up was founded after chief executive Aziza Chaouachi who when a law student decided to rent her Parisian flat on Airbnb to cover the cost of her Eurolines tickets.
While away neighborhood friends joined forces to make sure her guests were having a great stay.
This snowballed rapidly into a network of millennials, preparing apartments, as well as hosting and showing around guests.
Chaouachi said: "Travel no longer means heading off to the Canary Islands for a week. It's visiting your family for the weekend when you are studying abroad, or heading off to Barcelona for that sunny summer job.
"Leavy.co is about helping our members live the lives they want in a meaningful way, no matter where they are from, who they are or their budget."
Pieter Welten, partner at Prime Ventures and a board member at Leavy.co, said: "Aziza has an exhilarating vision for the future of travel.
"What with a millennial community that is 100% self-managed, the social impact the company offers is both game-changing and very scalable. We couldn't be more thrilled to back Leavy.co."
The firm targets 18 to 34-year-olds who it says are making "new mobility-related choices".
It says this is being fuelled by them spending the majority of their income spent on metropolitan rents, combined with a lifestyle largely influenced by social media.
Leavy.co said: "These tech-savvy, young adults prefer experiences over things, travel several times a year to visit friends and family, and sometimes choose to reside in more than one city.
"While benefiting from the latest advances of the sharing economy, their lack of financial security – student loans and credit card debts – prevents them from accessing affordable apartments, flights and experiences."
Leavy.co is aiming to break this vicious cycle by reinventing the way that millennials organise their travel and hospitality through a community-driven marketplace that allows members to earn cash in the following ways:
Happy Leaver – members leave their apartment and start their getaway with 100% guaranteed cash, no matter if their apartment is booked or not;
Host on Demand – other local members take care of the Happy Leaver homes listed and show their city to City Explorers.
Additionally, members can be rewarded in travel credit – Leavy Coins – when they invite their friends to join and inspire others with tips and recommendations, or when posting their favourite photos on the Leavy.co app's feed.
Leavy.co claims it proprietary technology can boost the millennials' lifestyle and travel buying power and new mobility choices. Its network has grown to over 65 000 millennials, of whom 60% are women.
Since it was started, 21 months ago, the company has grown more than 30% month-on-month and it now has more than 100 employees across six markets.