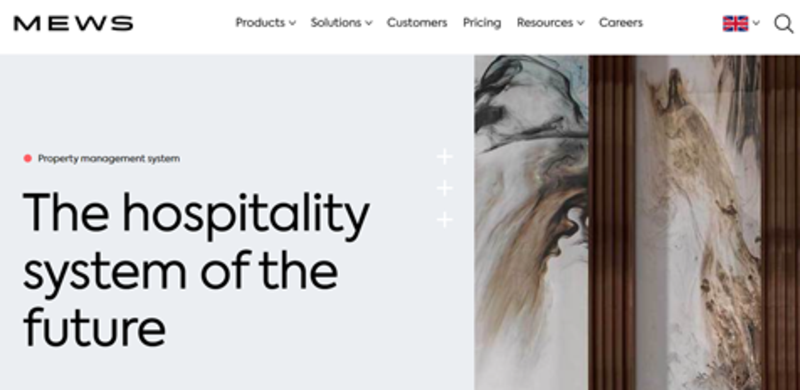 Mews agrees deal to acquire Nordic Choice Hotels' Cenium PMS platform
Deal is fourth in two years after Hotel Perfect, Base7Booking, and Planet Winner joined Mews
Property management system Mews has agreed a deal to acquire Cenium, a hospitality technology company owned by Nordic Choice Hotels.
Subject to the deal being completed it will be the fourth PMS Mews has acquired in the last two years after Hotel Perfect, Base7Booking, and Planet Winner joining the group.
Mews said the acquisition will "reinforce its growth across Northern Europe, with the its Hospitality Cloud being rolled out across the Nordic Choice Hotels portfolio of more than 200 properties. Current Cenium customers can also migrate to Mews.
Richard Valtr, founder of Mews, said: "We're delighted to welcome Cenium to the ever-growing Mews family.
"The company is established throughout the Scandinavian and Baltic regions and we're excited to bring their expertise and product into the Mews portfolio.
"Our ambition to become the leading property management system in the world has been further bolstered by this acquisition, and the opportunity to partner within Nordic Choice Hotels was too good to miss."
The acquisition includes the Cenium 6, Cenium Core and Cenium Commerce products as well as a team that has extensive expertise in hospitality in the Nordic region.
Mews said: "This knowledge will demonstrably impact the growth of Mews in the region as the company continues to make the Mews Hospitality Cloud one of the fastest-growing hospitality technology companies."
Cenium functionalities will be merged with the existing Mews product portfolio to create one property management for enterprise businesses.
Michael Ramm Østgaard, chief executive of Cenium, said: "Mews has a vision for the future of hospitality like no other in our industry.
"The opportunity for us to bring our expertise and products into the Mews ecosystem is an exciting moment for us. For our existing customers, we're incredibly positive about what they will now be able to achieve with the Mews Hospitality Cloud."
"The partnership with Mews is part of a significant digitalisation initiative at Nordic Choice aimed at giving all our hotel staff a better workday, and ultimately our guests a better, more seamless, experience staying with us," said Eirik Bogsnes, executive vice president of hotel services at Nordic Choice Hotel Group.
"Mews was selected for their award-winning platform, secure and scalable cloud infrastructure, fast deployment capabilities, and open ecosystem. We're very confident this will give us the agility we need to support the ambition of the group, now and in the years to come."
Cenium is headquartered in Oslo, Norway and the acquisition is expected to close by March 2022.
Matthijs Welle, chief executive of Mews, said: "The team at Cenium shares our passion for excellence in hospitality technology.
"Not only will they bring strong product expertise into our organisation, but they also have a deep understanding of the hospitality industry, including Nordic Choice.
"We will undoubtedly benefit from having their team join Mews, and we look forward to our collaboration."