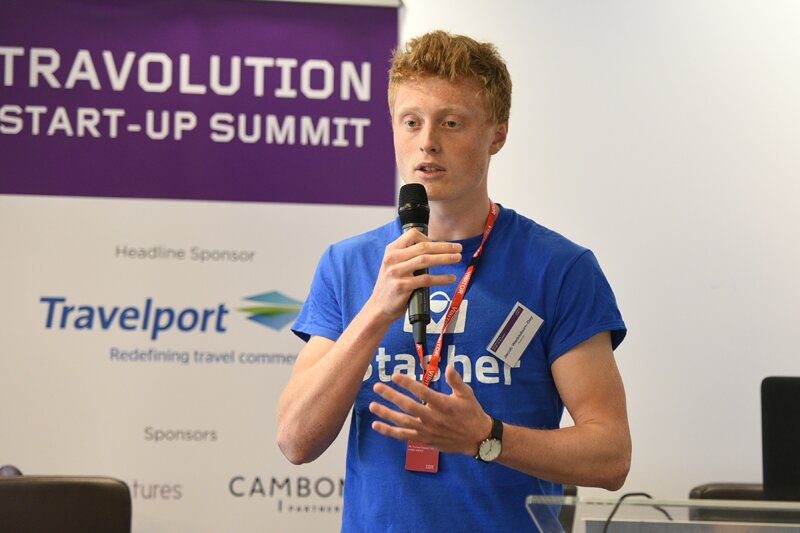 Luggage storage start-up Stasher announces integration with Hotels.com
Luggage storage start-up Stasher has completed an agreement for an exclusive integration with Expedia owned OTA Hotels.com.
The tie-up will enable Hotels.com consumers to book luggage storage directly from the accommodation website and mobile app.
The integration connects travellers who have booked accommodation through Hotels.com with hotels and local businesses where they can safely store their bags before or after their stay.
Stasher will have a 'book online' button on the Hotels.com website and will feature in Hotels.com Concierge within its app.
Users will be directed to the 'StashPoint' that best suits their needs. A 'Near me' feature will help users find the closest luggage storage location or to plan ahead and book a StashPoint close to a transport hub or one of the tourist attractions they're heading to later in the day.
The integration follows Stasher's victory in the Hotel Jumpstart programme in July 2018, an accelerator initiative for innovative travel tech start-ups led by Hotels.com and Expedia Partner Solutions.
Adam Jay, president, Hotels.com said: "We're great believers in how technology can dramatically improve the travel experience and that's why Stasher won the Hotel Jumpstart process earlier in the year.
"It's a super smart service that solves a common problem for travellers – where to leave your bags when can't leave it at a hotel, either before you check in or before your next transfer. I'm sure our customers will find the integration extremely useful and appreciate the service."
Anthony Collias, chief commercial officer at Stasher, added: "We're confident that Hotels.com customers will find the newly added feature incredibly useful.
"If their hotel doesn't have a concierge service, or isn't in the part of the city they want to explore, and check-in or out doesn't align with their flight times, this integration means they're no longer left in a destination dragging their luggage around. It's all about offering them flexibility and convenience.
"We're also delighted that our Hotel Jumpstart win has borne fruit so quickly, and look forward to continuing to work with our mentors at Hotels.com and EPS on future projects to benefit all our users."