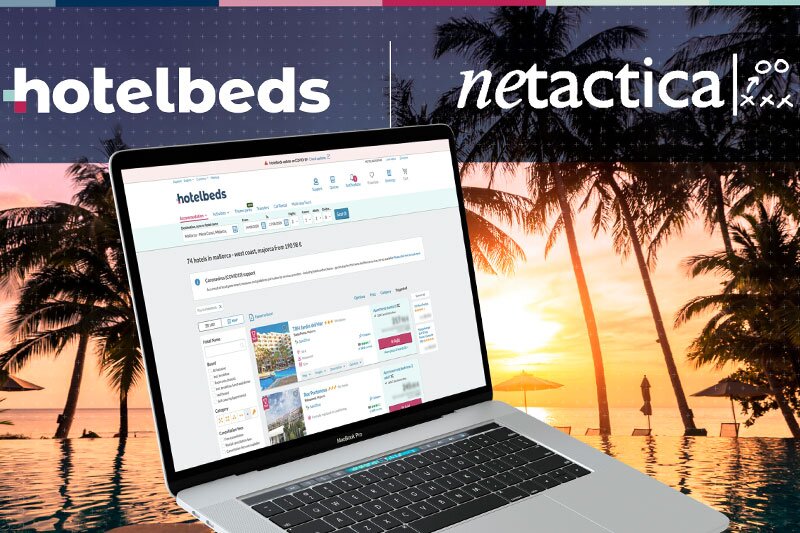 Latin American travel tech form Netactica agrees Hotelbeds tie-up
Firm's 70 clients will get access to bed bank's global supply of hotels and activities
Latin American travel technology firm Netactica has signed a deal with global bed bank Hotelbeds to give its clients access to accommodation and activities inventory.
Netactica has around 70 clients including travel agencies, online travel agencies, tour operators, loyalty programs and airlines.
Under the deal they will be given access to Hotelbeds' portfolio of 180,000 hotels in 140 countries and ancillary services from the  Beyond The Bed.
This provides 25,000 transfer routes, 18,000 activities in more than 680 destinations, and 30,000 pick-up locations in 170 countries.
Netactica's clients now join Hotelbeds' existing distribution base of 60,000 B2B travel buyers.
León Herce, global sales director at Hotelbeds, said: "This agreement with Netactica is an important step forward to further strengthen our strategic position in Latin America.
"Our goal is to make our entire product range accessible to agencies in a simple and automated way, and together with Netactica we are working towards achieving that common goal.
"Netactica is the perfect partner as they are constantly working to optimise the performance of our common clients by increasing our visibility in their platform.
"At the same time, our 180,000 hotels worldwide will benefit from this agreement by expanding their distribution to a new range of hard-to-reach and high-value clients in Latin America."
Federico Coen Mitrani, of Netactica, added: "We are pleased to gain access to Hotelbeds' extensive product portfolio worldwide.
"Our travel agency, loyalty program, tour operator, and airlines clients throughout the region – including Colombia, Mexico, Argentina, Bolivia, Brazil, Chile, Ecuador, Peru, Uruguay and Central America – are looking for great variety of product , and Hotelbeds' product range and exclusive offers are unmatched".