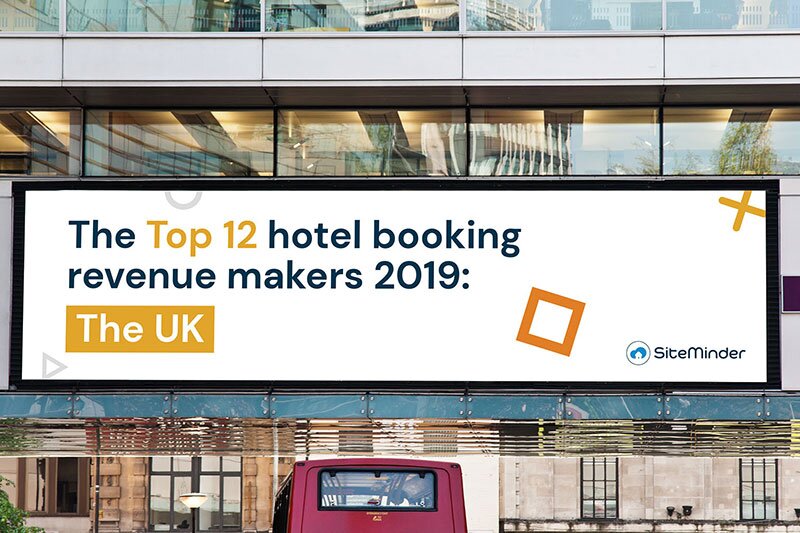 Infographic: SiteMinder data tracks growth in hotel direct channels and online sector
Guest acquisition platform reveals top 12 hotel booking channels
Hotel guest acquisition platform SiteMinder has revealed its annual lists of distribution channels that brought in the highest booking revenue to operators in the last year.
Across 20 tourism destinations, 14 either saw an increase in direct bookings through their website or direct bookings maintained their position in the top five revenue spots.
The sustained growth of the direct channel was only matched by Asian-headquartered Agoda which improved across the EMEA region.
In addition, SiteMinder data tracked major expansion in the hospitality technology sector.
---
More: SiteMinder claims 100 million annual hotel room bookings landmark
SiteMinder opens up hospitality tech eco-system
---
Airbnb debuted in six markets across Europe, Africa and the Americas less than two years after its first global hotel technology partnership with SiteMinder.
Chinese OTA Trip.com launched in Italy, close to France where the company made its western debut last year.
WebBeds brands JacTravel, totalstay, Destinations of the World and Sunhotels appeared in half of this year's top 12 lists.
Australian-based Flight Centre Travel Group came back into the country's top 12, after four years below.
Siteminder said the company's recent diversification and acquisition strategy has been impactful in the world of travel management as Flight Centre Travel Group also made the list in South Africa for the first time.
In addition, Lastminute.com debuted in two EMEA markets showing the persistent rise of spontaneous decision-making among consumers.
James Bishop, senior director of global demand partnerships at SiteMinder, said: "It's exciting to reflect on this data each year and on the trends that we see in core tourism markets around the world."
He noted that the increase of Airbnb in markets is encouraging as hotels continue to adopt the company as a partner as they see benefits from selling experiences, not just rooms.
Bishop added: "Encouragingly, direct online reservations continue to contribute strongly to hotel revenue globally, with hotel websites remaining among the top four channels in the majority of markets and, in many instances, jumping up the ranks."
With hoteliers seeking to continually drive direct bookings, SiteMinder observed innovations and investments in metasearch in the industry with technology providers also adding services to their direct booking offerings.
---
In the UK, the top 12 hotel booking channels in 2019, based on total gross revenue made from SiteMinder's customers, were:
Booking.com
Expedia Group
Hotel websites (direct bookings)
Global distribution systems
Agoda
Hotelbeds

HRS – Hotel Reservation Service
Hostelworld Group
Sunhotels by WebBeds
LateRooms.com
Mr & Mrs Smith
Lastminute.com.
---
Bishop added: "It is important hoteliers are aware of how the booking landscape is changing and how their guests are choosing their accommodation."
"Especially as much remains unknown in a post-Brexit world, hotels within the UK should be seeking every opportunity to attract guests and ensure their success in 2020 and beyond."