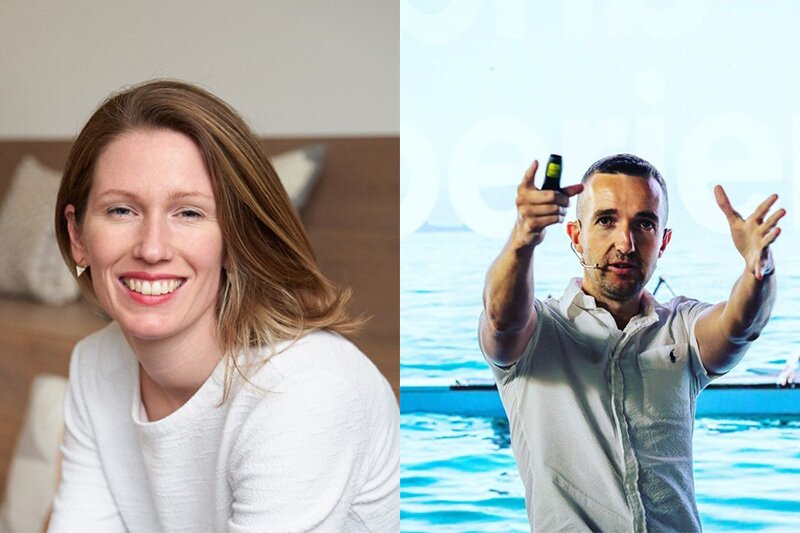 Impala appoints two former Airbnb bosses
Caroline Hudack and Robin Clifford join hotel booking start-up
Hotel booking start-up Impala has made two senior appointments who previously held roles at Airbnb.
The London-based start up, which says it is "on a mission to power a new generation of travel companies", has the same backers as the vacation rentals giant.
Caroline Hudack, who was previously head of marketing for the EMEA region at Airbnb has become chief marketing officer of Impala. She also previously worked at Facebook, where she was one of the first product marketers at its Menlo Park base, and set up Facebook's first consumer marketing team in Europe.
Robin Clifford, who was head of supply for Northern Europe at Airbnb has been named vice president of global supply at Impala. He has held senior roles at Nestorstay and Booking.com.
Founded in 2017, Impala is backed by Lakestar, Latitude, Kima Ventures and Stride.VC, the same investors who put money into Airbnb, Spotify, Trivago, Travelperk, Zoopla, Monzo, and Deliveroo.
"At Impala we're looking to do things differently by building a new travel tech stack that removes the stagnation that's stifling innovation." said chief executive Ben Stephenson.
"Caroline and Robin bring a wealth of knowledge and expertise about how to approach travel differently from their experience at Airbnb, which is one of the largest travel disruptors in the last 10 years,"
Impala connects hotels to businesses that want to sell room nights and create new guest experiences. It says it takes away the "costly integrations and lengthy negotiation cycles, so companies can focus on building an even better experience for their guests".
Hudack said: "I'm excited to join Impala at such an interesting time for the travel industry. Travel is going to look quite different to how it did before. I believe Impala will have a big role to play in opening up the travel industry to more innovation and also creating a fairer, more sustainable ecosystem."
In March this year, Impala launched its self-serve hotels platform. The self-serve version of its platform enables businesses to automatically plug into Impala's global network of partner hotels, including NH Hotels, Iberostar and Starhotels properties, and show availability, prices, upgrade options and more, all in real-time.
Clifford added: "Impala's technology is changing the face of the hotel industry, for travellers and hoteliers alike. I believe that Impala has the potential to disrupt the entire travel sector for the better, and I could not be more excited to join the company to help fuel our growth."