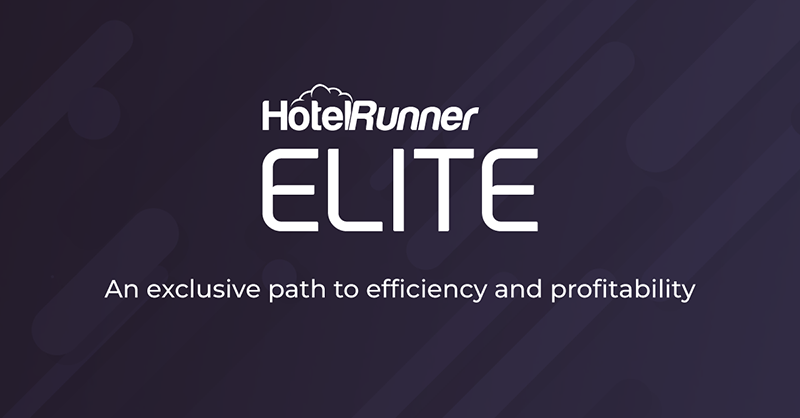 HotelRunner introduces 'Elite' to help hotels with profitability, efficiency and exclusivity
The technology will help hotels to automate operations and enhance profitability
HotelRunner has launched HotelRunner Elite, an exclusive service designed to add value to independent and chain hotels, helping them overcome the challenges of strategic positioning and yield management.
The technology is designed to help accommodation businesses thrive by offering data-driven, innovative solutions and dedicated consulting.
The company has shifted gears to develop more data-driven and AI-powered platforms like the recently announced Insights and Autopilot.

On top of HotelRunner's existing end-to-end technology, Elite leverages a suite of additional products that work from HotelRunner's data and evolve with the help of AI and machine learning.
"At HotelRunner, we're dedicated to providing innovative solutions that drive growth for the hospitality industry," said Arden Agopyan, founder and managing partner of HotelRunner.
"HotelRunner Elite is a reflection of our commitment to providing the best service possible by pushing the boundaries. With a suite of data-driven platforms and privileged consultancy, Elite offers a unique value to independent and chain hotels, helping them automate their operations, enhance profitability, and beat the competition.
"We're excited to see the incredible results it delivers."
Founder and managing partner Ali Beklen adds, "With this launch, we're taking our offerings to the next level as part of our commitment to creating a bigger travel economy. Elite is designed to help accommodation businesses with large revenue volumes with a tailor-made solution, unlike any other.
"We're confident it will be a game-changer for our partners."