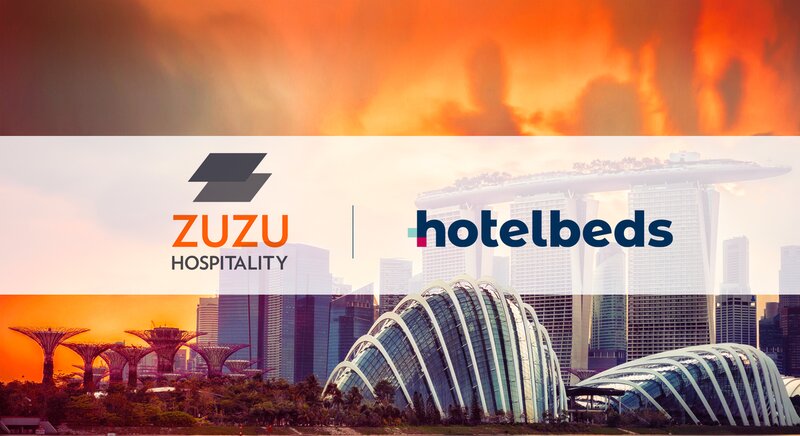 Hotelbeds welcomes ZUZU Hospitality portfolio into its catalogue
The Asian revenue management firm works with 2,700 properties across the region
by Avery Ketcherside
Bedbank Hotelbeds has signed a new partnership deal with southeast Asian revenue management firm ZUZU Hospitality.
The tie-up gives Hotelbeds access to more than 2,700 independent properties working with ZUZU and secures special rates and offers for its clients across Singapore, Indonesia, Thailand, Malaysia, the Philippines and Vietnam.
ZUZU partners will benefit by gaining access to Hotelbeds' 60,000 travel buyers from more than 140 source markets across the world, including travel agencies, tour operators, and airline point redemption programmes.
León Herce, core commercial director at Hotelbeds, said: "We are very excited to be extending our partnership with ZUZU.
"After some time working with several of their properties, we are happy to welcome their 2,700 properties to the Hotelbeds catalogue.
"We believe that this new step will only strengthen the already great relationship between the two companies and will be the next chapter in a long and fruitful relationship with ZUZU."
Vikram Malhi, co-founder at ZUZU, added: "We are glad to build on our existing relationship with Hotelbeds and give all our hotel partners access to new demand from Hotelbeds' worldwide network of travel buyers and partners.
"Our strategic partnership with Hotelbeds is a great example of how ZUZU continues to add value to both hotels and distribution partners.
"With travel on the rebound across the world, we expect this partnership to drive significant business to our portfolio of hotels."
ZUZU provides independent hotels with an all-in-one hotel operating system supported by its revenue management and distribution services.
The service allows hotels with limited resources to operate using the same technology and expertise of larger hotel chains without the associated costs and restrictions.