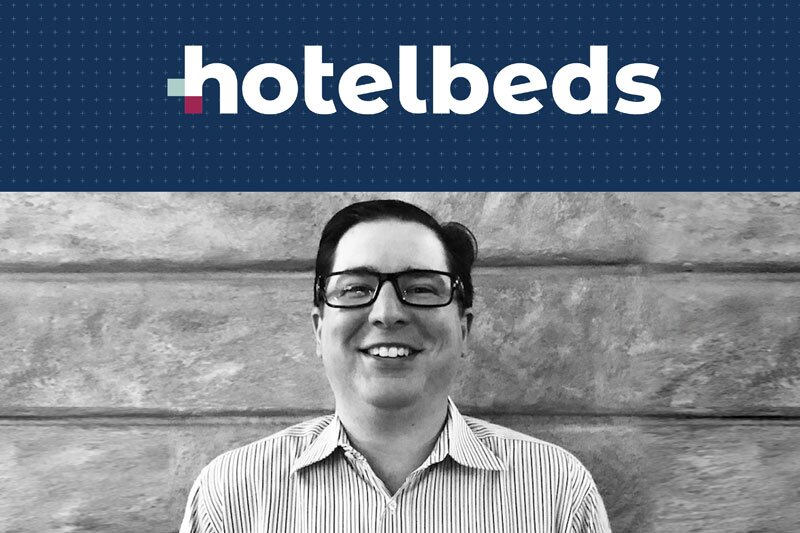 Hotelbeds names Jason Soss as strategic partnerships chief
Development follows consolidation of Hotelbeds, GTA, and Tourico Holidays operations Continue reading →
Jason Soss has been named as global head of strategic partnership for Hotelbeds in the latest in a string of senior management appointments.
The newly-created strategic partnerships team forms part of the bedbank giant's commercial strategy and strategic partnerships arm.
The department to be led by Soss focuses on analysing and generating business opportunities, developing and implementing new market initiatives, and managing Hotelbeds largest partnerships, particularly in the airline, loyalty, and online travel agency space.
The development follows the consolidation of Hotelbeds, GTA, and Tourico Holidays operations under the Hotelbeds umbrella, with the gradual phasing out the GTA and Tourico Holidays brands.
Additionally, Hotelbeds Group and its commercial Bedbank brand, will both now be branded as 'Hotelbeds,' to place a bigger emphasis on the company's sole focus of the bedbank sector.
Soss, who has more than 20 years of experience in the travel sector, was previously the president of global business development for Travel Holdings – which formed part of Tourico Holidays and was subsequently acquired by Hotelbeds last year.
In his previous role he was responsible for creating and managing the company's largest partnerships, including American Airlines, Priceline, JetBlue, IHG, Google and others.
Soss will take over Hotelbeds' largest partnerships at a global scale.
Reporting to him will be Jon French as director of strategic partnerships for EMEA and Asia Pacific, Bruna Buiatti covering Latin America, Ronald Chan as the head of holidays APAC, and Camilla Riccardi as manager of strategic partnerships in EMEA.
Hotelbeds' commercial strategy and strategic partnerships director Asi Ginio said:"I am pleased to see Jason taking the lead over our hugely important strategic partnerships function – I feel confident that Jason will not only nurture our existing partnerships, but that he will play a crucial role in generating outstanding new ones.
"His previous experience makes him the best person to be taking over this role.
"Currently, we are in business with a great number of strategic partnerships of which Jason has been involved with, including Google, American Airlines Vacations, Jetblue Getaways, Airmiles, MGM Resorts International, Caesars Entertainment, Loyalty Travel, and many others.
"I am positive that with his experience and dedication, we will continue to grow our number of strategic partnerships."