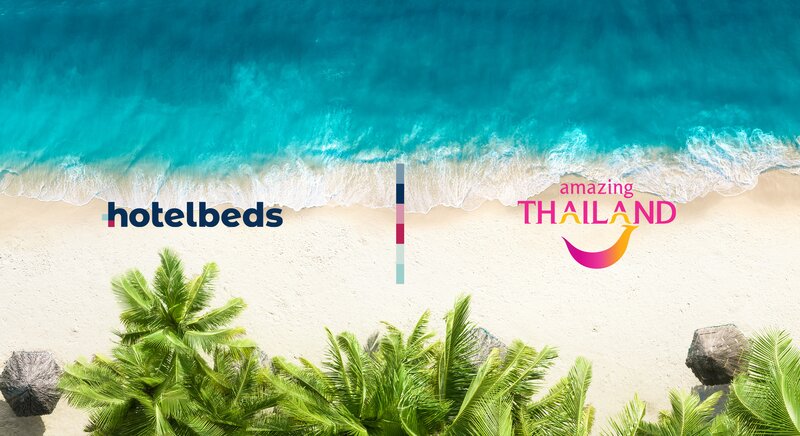 Hotelbeds and Thailand Authority of Thailand kick off US travel agent campaign
Global bed bank helps to open up Asia Pacific region hit hard by the COVID pandemic
Hotelbeds is joining forces with the Tourism Authority of Thailand on a campaign to promote the destination to agents in the US, one of the country's most important outbound markets.
With over 3,000 hotels contracted, Thailand has always been one of the top destinations for Hotelbeds, consistently ranking in the top five most popular locations.
The global bed bank aims to further develop its presence in the region and help open up countries in the Asia Pacific region, supporting its clients in the recovery of a market that has been badly impacted by the COVID pandemic.
Hotelbeds will introduce agents to the test and go programme developed by the Thai government, which allows tourists from all countries who have been vaccinated to enter the country.
Joe Sheller, Hotelbeds' head of global destination marketing, said: "This is a great partnership that has been a long time in the making.
"We started discussions before the pandemic and, now with the decrease in Covid restrictions, we are very excited to activate this marketing campaign with the Tourism Authority of Thailand."
Florian Blois, Hotelbeds' regional director of destination marketing, added: "Thailand is a key destination for Hotelbeds globally.
"Signing this partnership with the Tourism Authority of Thailand will allow us to secure promotional rates in the country and encourage all our US agents to book in Thailand over the coming months."
Blois added that he is confident the company will act as "a key player in driving tourism to the destination and converting pent-up demand in Thailand."
Siriwan Seeharach, director of the Tourism Authority of Thailand Los Angeles, said: "While the travel landscape continues to change and requires keen navigation of COVID 19, we look forward to welcoming international travellers back to curate more unforgettable moments in Amazing Thailand."
Seeharach added that Thailand "is ecstatic for the opportunity to work alongside Hotelbeds, who is such an influential industry player in the travel sphere".
"This strong alliance is a first for Thailand and will offer a platform for the diverse range of Thai properties and partners to showcase their offerings," he said.
The campaign will be promoted through the bed bank's two main distribution channels, Hotelbeds (for wholesale distribution) and Bedsonline (for retail travel advisors), until mid-June.