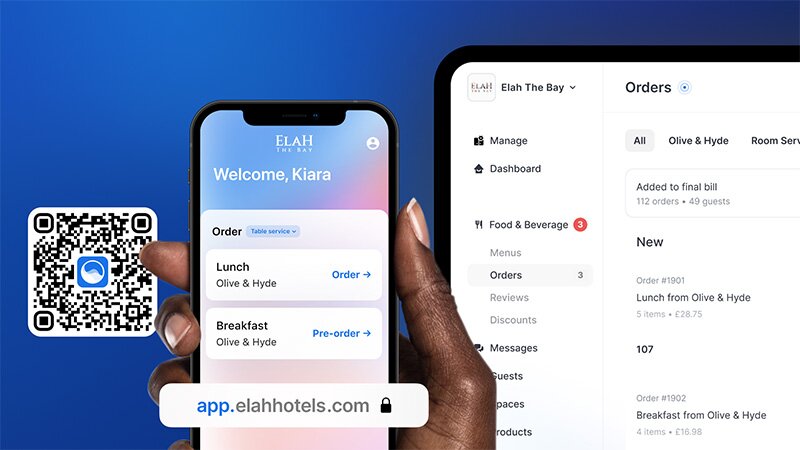 Hotel Manager closes £3.2m seed round for next-gen hotel experience
Funding for the London-based tech company was led by Fuel Ventures
Hotel Manager has announced that it has secured an additional £2.2m just months after it raised a £1m round, to accelerate expansion and growth across enterprise hotels.
With this round, Hotel Manager extends its seed round funding to £3.2m, providing the London-based company with the capital needed to fuel growth and build upon its multi-award winning product.
The round was led by Fuel Ventures, who doubled down on their previous investment alongside existing investors Pitchdrive VC, CORE Angels Lisbon, Boost Fund, StartupIst Ventures and leading angel investors across the hospitality and technology industries.
Founded in 2020, the London-based tech company enables hotels of all sizes to run on modern infrastructure, with no IT department required. From commerce and check-in to chat and experiences, Hotel Manager offers a flexible suite of solutions that drive efficiency, open new revenue streams, and deliver exceptional guest experiences.
Hoteliers are able to launch their own guest-facing interfaces to enable a new communication channel, promoting in-house services as well as attracting diversified revenue streams through commission-based experience booking income. On the operational side, Hotel Manager provides staff with a purpose-built solution - helping them move away from Excel spreadsheets and WhatsApp.
"With this round of funding, we have the fuel to realise our ambitions to enable innovation in hospitality and create memorable experiences for guests and hotel staff," said chief executive Ajwad Hashim.
"We have exciting plans to accelerate our growth, deepening our enterprise client base, expanding our award-winning product and continuing to serve the new breed of hotel owners and operators globally."