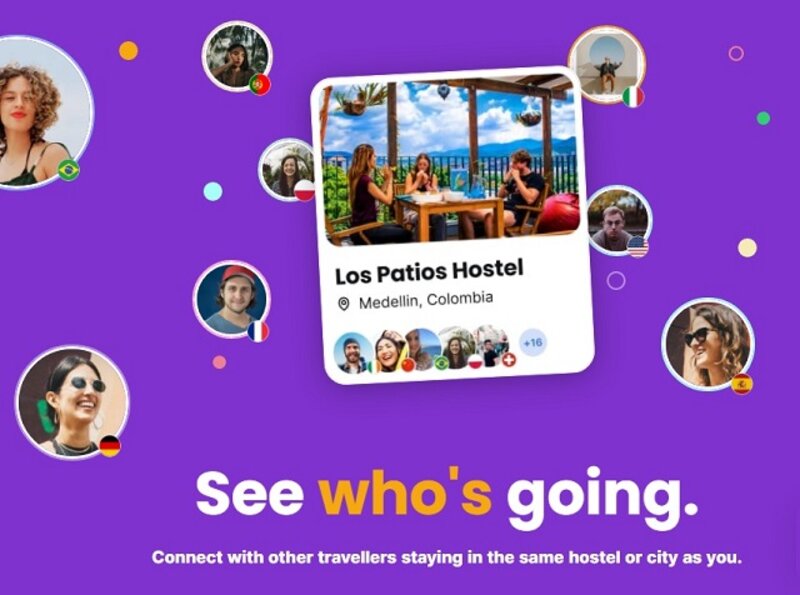 Hostelworld sets out to power social connections with The Solo System
Users can see who's booking the destination they are searching and link-up and chat
Specialist OTA Hostelworld has launched a set of social features enabling travellers to interact and connect with like-minded people.
The firms says 'The Solo System' was inspired by its customers and it "hopes to power meaningful social interactions across every step of the booking and travel journey".
Gary Morrison, chief executive of Hostelworld Group, said the company is "perfectly positioned" to help hostellers meet people to hang out with while travelling.
He said: "We've always known that our customers choose to stay in hostels as a means to meet other people.
"By powering social connections through our platform before our customers even get to their destination, we are giving them an incredibly compelling reason to book with Hostelworld.
"We will continue to launch more social products in coming months including LinkUps, a feature that encourages travellers to create gatherings and social activities."
The Solo System experience offers four ways for users to interact with each other: 'see who's going', 'chat', 'public profiles', and 'linkups'.
'See who's going' allows solo travellers to check out who else is visiting a city and hostel on the dates they are searching.
'Chat' lets travellers message via the app to other travellers staying in the same hostel and city up to two weeks before their check-in date and three days after they have checked out.
Hostelworld has also added personalisation within its travellers' profiles, which now offer the ability to display a profile photo, first name, nationality and where users have travelled.
Only after customers have made a booking can they see other travellers' profile information.
'Linkups' will allow users to see what events and activities fellow travellers are planning and book or create their own.
To participate in chats and social activity, all customers who've opted in need to keep their profile public and agree to abide by Hostelworld's community guidelines. Users must be 18 years or over to use 'Chat'.