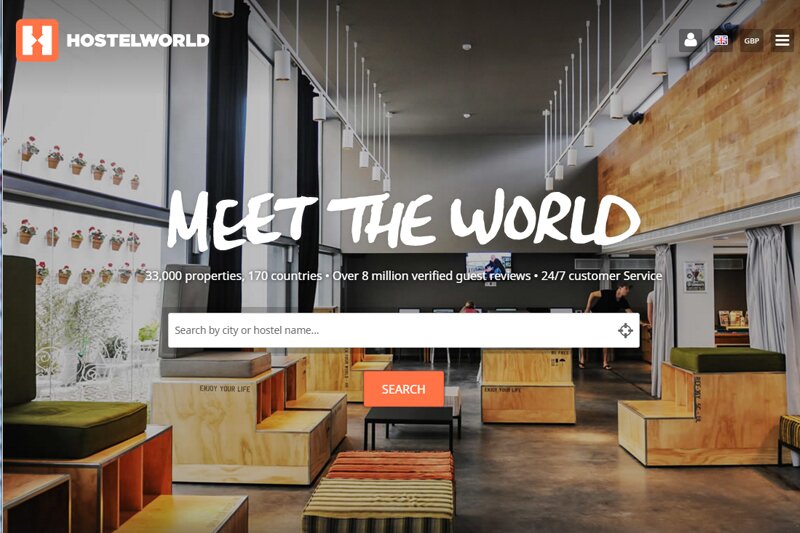 Hostelworld seeks to expand offering as it reveals €8.3m half-year loss
Firm will add more options beyond accommodation as it looks beyond the COVID pandemic
Hostelworld plans to add more options beyond accommodation as the global OTA moves towards recovery from the Covid-19 pandemic.
The disclosure came as the company reported a loss of €8.3 million for the six months to June 30 against a €8.9 million profit in the same period last year.
Half-year bookings fell to 1.1 million year-on-year from 3.5 million, with cancellations of €5.4 million.
The company responded to the downturn via a share placing to raise €15.2 million and  €7 million three-year revolving credit facility.
The company reported an increase in demand in recent week as travel restrictions have eased.
"This recovery started with very modest growth in domestic bookings in June, and more recently has progressed to very modest growth in domestic and short-haul bookings into Europe," Hostelworld said while issuing interim results.
"Overall, we expect the pace of recovery to mirror changes in travel guidance in individual markets over the coming months, both positive and negative. 
"Elsewhere, source markets in the Americas, Asia and Oceania continue to remain very depressed."
The firm "will continue to evaluate internal and external opportunities that will deliver value for shareholders, in particular the significant potential to enhance future growth primarily through building out a broader catalogue of experiential travel products beyond hostel accommodation". 
Chief executive Gary Morrison said: "The Covid-19 pandemic has resulted in significant trading disruption for our business and the global travel industry.
"We entered the year in a strong position, having delivered a return to net bookings growth during Q4 2019, however, Covid-19 drove a sharp reduction in our trading performance. 
"We reacted swiftly and purposefully to protect the business and to enable us to navigate through this crisis.
"Our initial efforts were focussed on cash preservation and in June we took action to strengthen our balance sheet, via a debt facility and an equity raise. Together these actions provide the group with the financial strength to operate through this crisis and beyond.
"Over the last few months we have taken the opportunity to accelerate our 'Roadmap for Growth' programme to strengthen our core platform, completing items planned for H2 2020 and 2021 ahead of schedule.
"Consistent with our growth strategy, we also intend to broaden the catalogue of experiences and social features we offer our customers, beyond hostel accommodation.
"Given the current trading backdrop, we remain focused on organic initiatives in the near term, until a resumption of normal trading."
He added: "While the short-term outlook for the travel industry remains extremely challenging, I remain confident that Hostelworld will emerge from the Covid-19 crisis stronger than before."