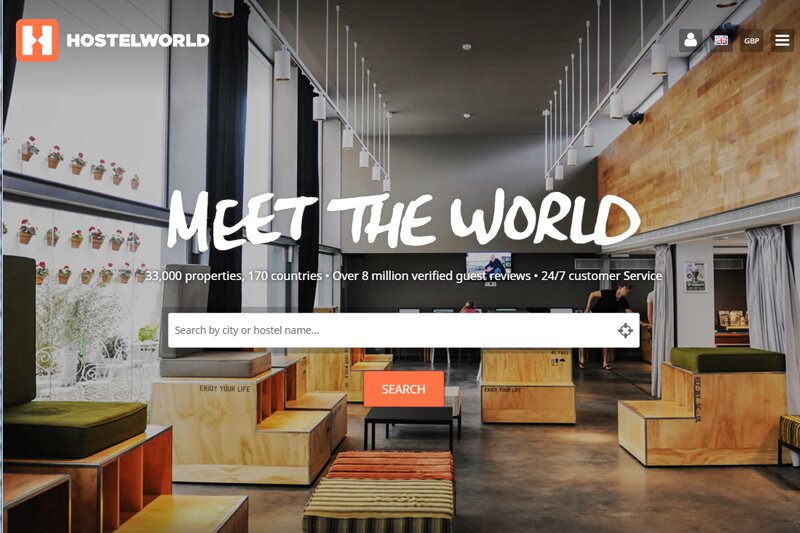 Hostelworld reveals winners of 2019 HOSCARs based on customer reviews
Reviews from 1.2 million customers determined which properties would scoop a much-coveted HOSCAR.
The winners of Hostelworld's 2019 Customer Annual Ratings (HOSCARs) have been announced.
Reviews from 1.2 million customers, submitted over the past year, determined which of the 36,000 properties in over 170 countries would scoop a much-coveted HOSCAR.
Reviews are based on key criteria including overall customer experience, value for money, security, location, atmosphere, staff, cleanliness and facilities.
The categories are broken down by continent, top 116 countries and top 50 cities, as well as a number of unique awards such as Best Value for Money and Best Atmosphere.
Recognising the best in backpacker accommodation for globe trotters, this year's HOSCARs added a raft of new categories including Best for Pre-Uni Gap-Yearers and Best for Career Breakers.
Responding to the 42 percent increase in solo travel bookings, Hostelworld has also introduced the world's Best Hostels for Solo Travellers. The new category aims to celebrate the hostels that are "committed to creating an environment where going-it-alone results in meeting like-minded people and having a once in a lifetime experience," said the online hostel platform.
The Roadhouse in Prague has been crowned the overall Best Hostels for Solo Travellers winner. With a female solo booking increase of 45 percent, Hostelworld's users have called We Love F. Tourists in Lisbon the top spot for female solo travellers.
British travellers' top three hostels were all located in South East Asia: Cozy Nook Hostel in Vietnam, Lub D Cambodia Siem Reap in Cambodia and Stamps Backpackers in Thailand.
Gary Morrison, chief executive officer of Hostelworld, said: "This year's annual HOSCARs mark a momentous 20 years since Hostelworld received its first booking in 1999. A lot has changed since then, including the quality and variety of hostels, their unique social spaces, and the ability for backpackers to search, plan and book on the go via our mobile app.
"The more destinations our customers visit in a single trip, the higher the number of reviews they leave, which goes to show just how much the Hostelworld community love sharing their experiences with other like-minded travellers.
"With travel trends constantly evolving, we're also excited to introduce 13 new award categories in 2019 to honour the best hostels in the world. The HOSCARs celebrate hostels that go above and beyond to help travellers have the best experience possible."