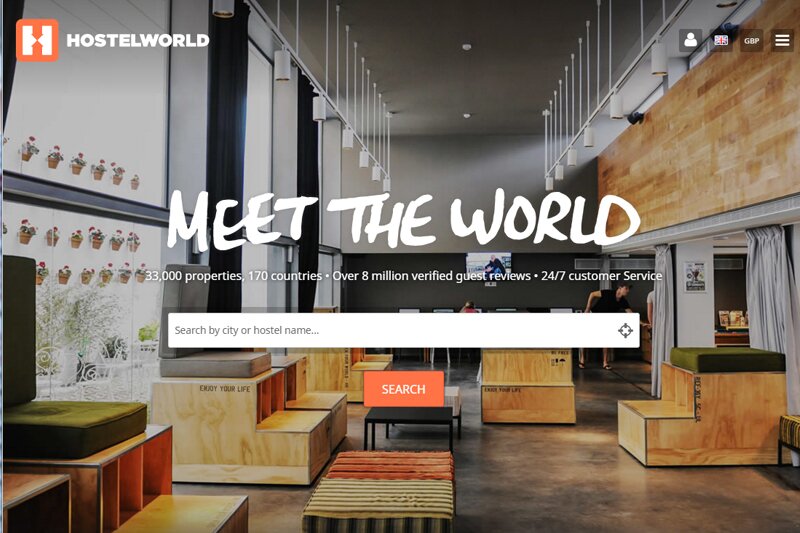 Hostelworld reports increased half-year losses
Improved recovery expected in second half of year
Hostelworld suffered increased half year losses while reporting a modest rise in recent bookings
The online booking platform for budget accommodation saw a loss of €9.7 million against €8.3 million in the same period last year.
This came as booking levels fell by 73% and revenue by 76% to €2.9 million.
The company said: "Overall, while bookings continue to trend well below normalised patterns, we expect the recovery to improve further during the second half of the year, albeit that we expect net bookings will remain at significantly reduced levels when compared to 2019.
"In particular we expect the pace of the recovery to mirror changes in individual markets over the coming months, both positive and negative.
"Whilst significant uncertainty remains, and the recovery is likely to take some time, the board remains confident in the resilience and flexibility of the group's business model, and its ability to execute on its growth strategy and build market share as demand recovers."
Chief executive Gary Morrison said: "During the first half of 2021 the Covid-19 pandemic has weighed heavily on the global travel industry.
"Although global vaccination programmes have continued at pace, new strains of the virus have spread rapidly around the world leading to frequent and swift changes to travel restrictions.
"Despite the challenging macro environment, we are starting to see customer demand returning in geographies where travel restrictions have been eased. In the US we have seen a recovery in domestic demand during Q1 and Q2, followed by a strong recovery in several southern European markets in Q2.
"As the recovery has progressed we are also seeing the economic benefits of the initiatives we have already taken to strengthen our core platform, driven by improvements in inventory competitiveness, user experience enhancements and improved marketing capabilities."
The company's liquidity position "remains very strong, driven by our relentless focus on cost control coupled with the successful term loan facility transaction in February 2021".
Morrison added: "In summary, while the short-term outlook for the travel industry remains extremely challenging, I remain confident that Hostelworld will emerge from the Covid-19 crisis stronger than before."