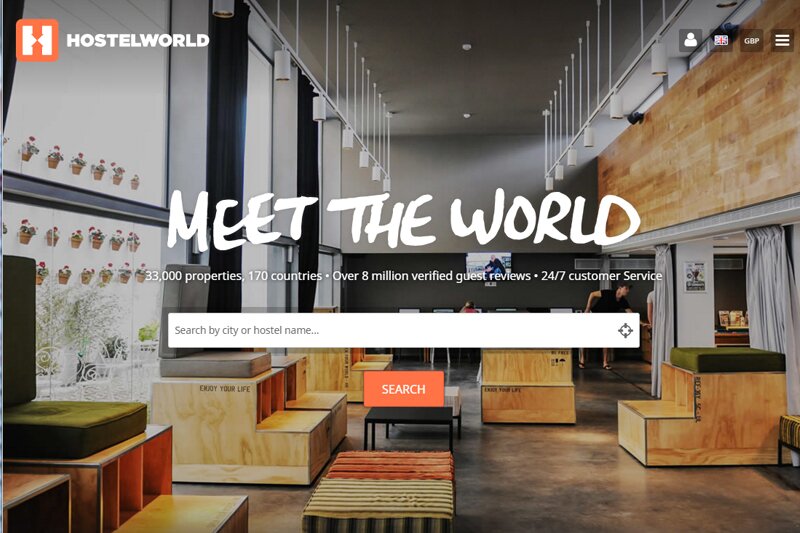 Hostelworld primed for bookings return after COVID-19 slump
Specialist OTA reveals scale of the impact of the pandemic in year-end trading update
Budget accommodation OTA Hostelworld fell into the red last year as bookings dropped by 79% over pre-pandemic volumes in the previous 12 months.
The company reported a €17.3 million loss at ebitda level, down from €20.5 million profit in 2019.
Net annual revenue fell by 81% from €80.7 million to €15.4 million in 2020.
The net average booking value of €9.33 was 22% down year-on-year due to the impact of increased cancellations and reduced bed prices across all markets.
Cancellations of €6.2 million were recorded as customers who had booked under a free cancellation policy had their travel plans suspended.
The company raised €15.2 million through an equity placing in June 2020 and had total cash of €18.2 million at the end of the calendar year.
The balance sheet further strengthened last month with a new €30 million term loan.
The company said: "While the near-term outlook for the travel industry remains challenging and highly uncertain, we continue to expect the pace of recovery to be driven by changes in travel guidance in individual markets, which we hope to see accelerate as vaccination programmes are rolled out across our key geographies.
"We remain convinced that when travel restrictions are lifted, we will be well positioned to benefit from the recovery in demand, driven by our improved platform and loyal customer base."
Chief executive Gary Morrison said: "2020 has been an extremely challenging year for both Hostelworld and the entire global travel industry.
"In light of the unprecedented challenges presented by the pandemic, our key priorities have been to support our employees, customers and hostel partners; increase our liquidity, and accelerate the execution of our core platform roadmap.
"During the year we delivered significant improvements in marketing capabilities, user experience and inventory competitiveness.
"These improvements will have further strengthened the competitiveness of our platform relative to our capabilities in Q4 2019, when we had returned bookings to growth."
He added: "As vaccination programmes continue to be rolled out in our key geographies across the world, I am confident our loyal customer base has a strong desire to travel once restrictions allow, even more so after a prolonged period of confinement.
"Furthermore, I continue to see significant opportunities to build a broader catalogue of relevant experiential travel products and services beyond hostel accommodation, and opportunities to connect like-minded travellers with each other via social features on our platform.
"I remain confident that Hostelworld will emerge from the pandemic stronger than before and able to seize market opportunities when normal travel patterns resume."