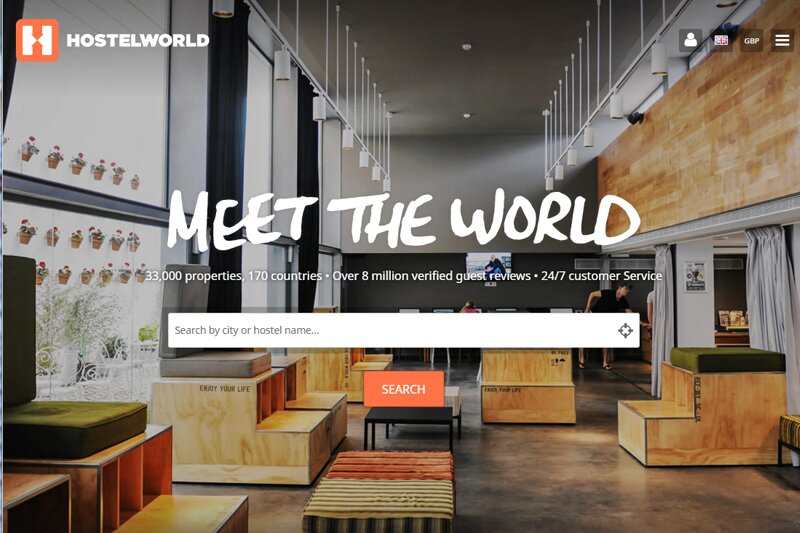 Hostelworld outlines outcome of strategic review
Hostelworld will be set on course for a return to growth in 2020 supported by investment next year.
The projection came as a result of a six-month strategic review conducted by the hostel accommodation OTA's chief executive Gary Morrison.
The aim is to reaffirm the company's position as the leading hostel-focused online booking platform.
The details emerged as earnings [ebitda] for the full year to December 31 are expected to be in line with expectations.
Growth in group like-for-like gross bookings is likely to be flat for the full year, given the expected declines in its supporting brands, as outlined at the time of the company's interim results in August.
The new strategy includes an expansion of the firm's development centre in Porto.
"The initiatives identified as part of the strategic review will require additional investment during 2019, with growth in bookings expected to be seen in 2020," the company said.
A return to modest earnings growth is expected next year.
The firm has sought to "significantly improve" the core search experience, through a targeted sort order optimisation strategy, with the ultimate goal of ensuring the 'right hostel for the right customer at the right time'.
"The positive market dynamics showcase the potential pace of growth, which a purely hostel-focused business can exploit," the company said.
"The strength and depth of the Hostelworld brand, valuable customer base, internal management capabilities, combined with the significant data assets and strength in native app development, positions the business well for the next phase of sustainable growth.
"A number of focus areas have been identified most notably a lack of investment in the core platform and the focus on short term monetisation levers, all of which the long-term investment strategy will aim to address."
Morrison said: "I'm pleased to be announcing the results of my strategic review and details of my growth strategy, which will enable us to stabilise and strengthen our core platform and return Hostelworld to growth.
"We are operating in an attractive and growing market, with a strong and trusted brand, providing relevant and valuable customers to the hostel sector.
"We will invest in our core products, platform and capabilities as we strive to improve the hostelling experience for travellers and enhance our technology offering for the benefit of our core hostel partners.
"I am hugely encouraged by the energy and opportunities in the business and believe we have an exciting future ahead.
"I am confident that we now have the strategy and management team in place which will enable us to build on the strong foundations of the business, increase our competitiveness and capitalise on the significant opportunity to take Hostelworld to the next stage of sustainable growth as the leading hotel-focused online booking platform."