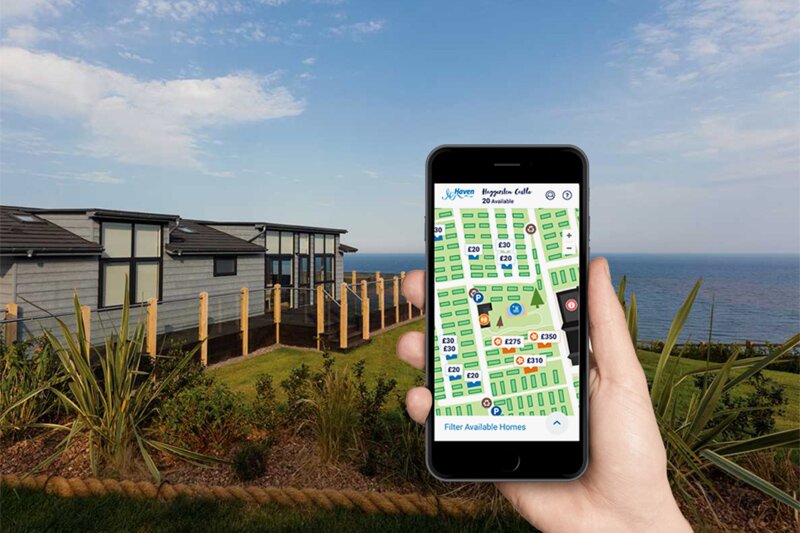 Haven launches 'choose your own holiday home' app
Platform lets users select exact plot and caravan
A 'choose your holiday home' app has been created for UK holiday park operator Haven.
It enables holidaymakers to select the exact plot and caravan for their upcoming stays.
The web-based application, designed and developed by international digital agency Dept, uses Google Maps API and adds layers of artwork onto the map to display Haven parks in detail.
Users can see where points of interest are such as activities, food and facilities, look inside the caravans that are available and upgrade their booking.
The app is initially available to people who have booked at Haven's Rockley Park, Seaview and Weymouth Bay parks, with others to be added during the summer.
Haven IT director Neil Hobbs said: "We were determined to work in a truly agile way to deliver a working solution in record time.
"This involved creating a dedicated team within Dept that had a single focus, and real commitment from us as a customer to build the requirements."