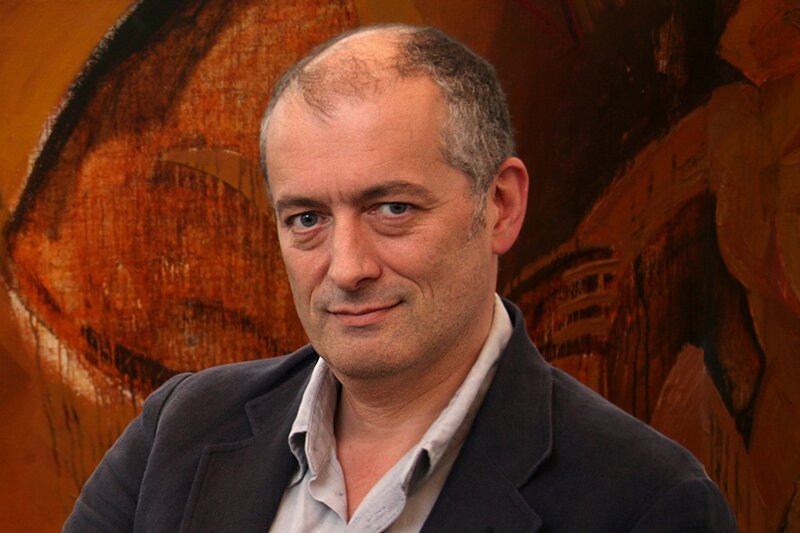 Guest Post: Luxury travel in the post-digital era
Nucleus chief executive Peter Matthews ponders the choice between using data to enhance customer experiences and privacy as a differentiator
Nucleus chief executive Peter Matthews ponders the choice between using data to enhance customer experiences and privacy as a differentiator
Millennials were born analogue but grew up digital; GenZs were born digital. So, after two digitally-literate generations and another growing up with devices in their hands, we must be living in a post-digital world.
To business and government, digital means data. If everything can be digitised, everything can be tracked and measured and everyone can be observed and marketed to, individually. Even physical 'analogue' forms can now be digitised, including your face. Facial recognition means your physical identity is as easily tracked as your car's number plate, with your facial data capable of being shared and analysed from social media posts to the friend's house you've just visited, to the shops or restaurants you frequent. Pulling this together data would create a Google Street View for people…
It's not surprising that some find this alarming. Is Alexa listening to your conversation about tennis and then targeting a Nike ad the next time you log-on to your laptop? Can Instagram listen as well as track the latest posts you have read? Our digital footprint now extends into the real world and pervades every area of our lives.
In this post-digital world privacy has become a luxury. Most BigTech companies (Amazon, Facebook, Google et al) have based their business models on monetising our data to sell to advertisers, or to sell to us directly. Only Apple seems to recognise that privacy is a differentiator and says it wants to build privacy into its eco-system. Smart thinking.
Last year GDPR established some rules around consent and data security within the EU and subsequently fined Google and Facebook in landmark cases. Some in the US would welcome similar legislation but, as always, the legislators trail the innovators by decades and different views about internet privacy are now emerging in Europe, the US and China.
So what does this mean for luxury travel?
Travel was one of the industries where digital disruptors struck first. OTAs, like Booking.com and Expedia, disintermediated offline travel agents and have occupied commanding positions in the industry for a decade or more. As avid users of big data, don't expect them to hold back on using all the latest collection and targeting techniques.
Hotels, especially luxury hotels, tend to view OTAs as 'frenemies'. Some resent paying big commissions for bookings they could – in some cases should – get direct, but appreciate their rooms been filled during shoulder periods. Others simply refuse to do business with them.
For luxury brands, service has always been key. So how can you use customer data to discreetly personalise service without it becoming invasive? One way is to make personal friends with every guest, as a new uber-luxury hotel client of ours in Geneva intends to do.
With only 27 suites and a 3:1 staff-to-guest ratio that seems feasible, but guest preferences will still need to be recorded and stored securely, only making them available to staff at the appropriate time, usually at the point of service.
Once a hotel knows the sometimes eccentric pleasures of famous politicians or celebrities, or any guest for that matter, how does it keep that data secure, yet accessible at the point of service? I haven't yet heard of a legendary 5-star hotel CRM database being hacked, but I'm sure it's not going to be too long before that happens.
So personal data can improve service, but if you take that thought to its logical conclusion, hotels of the future will be staffed by robots. Maybe that will turn out to be the case, certainly for more repetitive tasks, and every guest will be considered important enough to be personally greeted by universally efficient GMs: Hello:Welcome.To.The.Hotel.Of.The.Future.
Of course, robots would recognise every guest and know how each one likes his bed made and cocktail mixed. Perhaps cyber devices – remember Google Glasses – could achieve the same for humans. Your personal data would flash up and alert the waitress that you are wheat or lactose intolerant, or only drink Château Margaux from magnums.
Think of your fussiest GM who carries a tape measure at all times to check if housekeeping has positioned the books on the presidential suite's coffee table precisely 25cms from the table's edge, or folded back the bedspread to the requisite position. Wouldn't he prefer robots who were never off-sick and could be re-programmed to meet each guest's individual preferences?
Driverless cars may be on the near horizon. How long before staffless luxury hotels…
Reality check
Or is this vision of the future too soul-less? Does the Millennial luxury explorer seek authenticity and unique experiences above all else? Will they shy away from big hotel brands and search for one-off private apartments where they can immerse themselves in the local culture and feel 'at home' away from home?
Will they still want to book the Maldives for their honeymoon to see whales at sunrise and rays at sunset or visit the remote Himalayas to spot snow leopards? Data can help ensure their dreams come true, too, with satellite tracking of animals and monitoring to ensure healthy eco-systems.
We know Millennials are less loyal to brands than their Baby Boomer parents and keener to experiment with disruptive market entrants. In banking, Millennials are opening accounts with Monzo, Revolut and Tandem and reducing their dependence on the high street banks. With OpenBanking launching in the UK in September, customers will be able to share their aggregated bank and credit card data with regulated third parties, such as money management apps, with the aim of increasing competition in financial services. Older customers might be more reticent to do this, but take-up amongst digital generations is expected to be higher.
Targeting 'spendability' will become a new focus for marketers, because these apps will categorise what individuals spend on different lifestyle choices: eating out, pubs, flights, hotels, for instance. For travel marketers this means that those customers spending most on travel will be easier to get to know, so expect lots of action in this area. As well as cries of concern from those who value privacy.
As Millennial spending power overtakes the previous generation and apps and websites get ever more effective at targeting customer preferences, travel brands need to figure out where they stand on using personal data and privacy. And if privacy is a new valued dimension of luxury, what does that mean for existing luxury travel brands approach to digital marketing?
Brands need to figure out where they stand on data and privacy and how they will use it to enhance the customer brand experience, or use privacy as a competitive differentiator. Whichever approach is taken, it will need to meet the needs and the emerging rules of the post-digital world.