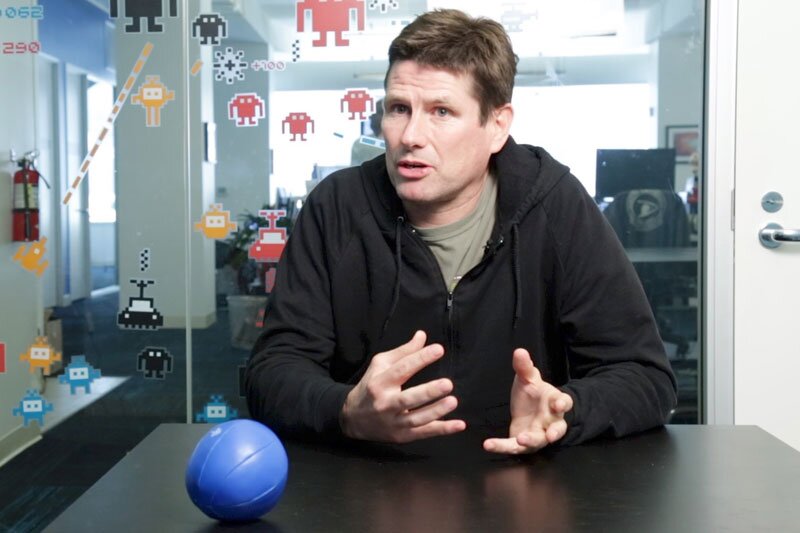 Guest Post: Is Amazon the future of hotel distribution?
Michael McCartan, group vice president of EMEA at Duetto on how distribution will continue to evolve Continue reading →
Michael McCartan, group vice president of EMEA at Duetto on how distribution will continue to evolve
Earlier this month, Melia Hotels International became the first hotel company to sell via Amazon when it began using the e-commerce site to retail Melia Rewards gift cards. It's only Rewards points that are up for sale for now, but how long before actual, live inventory is on the Amazon site?
From 22 November, the group has been selling gift cards in the UK, Spain, France, Italy and Germany, with a 40% discount offered during Amazon's Black Friday sale. The gift cards can be exchanged for accommodation at any of Melia's hotels, as well as for services offered by its rewards partners, including airlines, car rental, leisure, retail and financial services.
Does this turn Amazon into a new distribution channel for hotels?
Several years ago, we did a presentation for HOSPA on the 'Rise of the Gatekeeper', in which we predicted that the big technology giants of Amazon, Facebook and Google could prove the biggest disruptors to the hotel industry, if they decided to. At the time, everyone was more concerned with the rise of the OTAs – Booking.com was the biggest disruptor, Google was just a search engine and Amazon an online retailer. Yet we could already see the potential.
The three biggest disruptors to the hotel industry
Amazon – The recent partnership with Melia is just one in a long string of moves to enter the hospitality market. Amazon reportedly attempted to enter the hotel distribution arena in 2014 with a trial with independent hotels. While the trial may have proved unsuccessful, four years is a long time in Amazon's evolution, and it is possible the online retailer may well re-enter this field. For hotels, this could provide a distribution alternative to the OTAs, and at a much reduced commission.
Amazon currently boasts more than 100 million Amazon Prime members, with an incredible conversion rate of more than 70%. Non-Prime customers still have a market-leading conversion rate of more than 13%, that's four times the average conversion rate of 3% for online retailers. The average hotel website conversion rate is 2.2%. It's easy to see why Melia has taken the decision to start listing its gift cards on the site.
However, for the consumer, the risk could be whether or not they will get the room they want? A points or gift card transaction is a long way from selling inventory in real time, working in tandem with hotel booking engines and channel managers.
Facebook – When it comes to personalised marketing, Facebook should have the edge. After all, it knows whether or not we are married, have children, where we last went on holiday, the last time we went to the cinema or a live music concert, and so much more.
Yet, the social media platform doesn't have much product, except the content of its own users, and with less people joining it, the platform needs to continually reinvent itself to remain relevant. Workplace is a great example of this, and we can imagine someone using Workplace to book a hotel, just as a business traveller may use an internal extranet to book their own accommodation.
Facebook's Marketplace has also started to gain some traction with companies selling products and services. Originally set up as an alternative to eBay or Gumtree, Marketplace now retails everything from cars to fashion and technology. The challenge here is managing dynamic inventory. Marketplace currently works by the seller contacting the vendor to see if the item is still available.
Many hotels are already advertising on Facebook, but all too often the offer presented is no longer available when the consumer comes to book. At Duetto, we offer a dynamic pricing solution that enables hoteliers to present a live price that updates automatically in line with demand.
Google – The search engine is making big moves – evolving from a digital marketing medium to a major player in hotel advertising, loyalty and distribution. Google is now morphing into a direct booking engine rather than a search engine. The aim appears to be to divert people away from the hotel website, as Google Search will provide the location, hotel details, photos, a review summary and, most importantly, availability and prices.
Google is able to capture would-be clients at the 'dreaming' stage, when the idea of a holiday or mini-break is just starting to form. This top-of-the-funnel opportunity means that Google can guide travellers in the direction they take. If your hotel is listed and showcased at this early consideration stage then this could be vital to securing that booking.
Recent new developments by Google to better position itself as the go-to resource for hotels and vacations include:
• Merging Hotel Ads and Google Ads products
• Announcing the development of a "hotel-plus-flight product"
• Offering exclusive hotel discounts to Google One users
• Introducing a mobile-specific hotel pricing tracker
• Boosting "Book on Google" features and availability
Certainly, what Melia is doing with Amazon is thinking out of the box, which is something the OTAs have been doing from day one. The question is, whether new disruptors in the form of Amazon, Facebook and Google, will help hotels level the playing field in terms of the OTAs and their hold on distribution, or add another level of complexity to channel management.
Either way, hotels need to be thinking of the future and how distribution will continue to evolve.