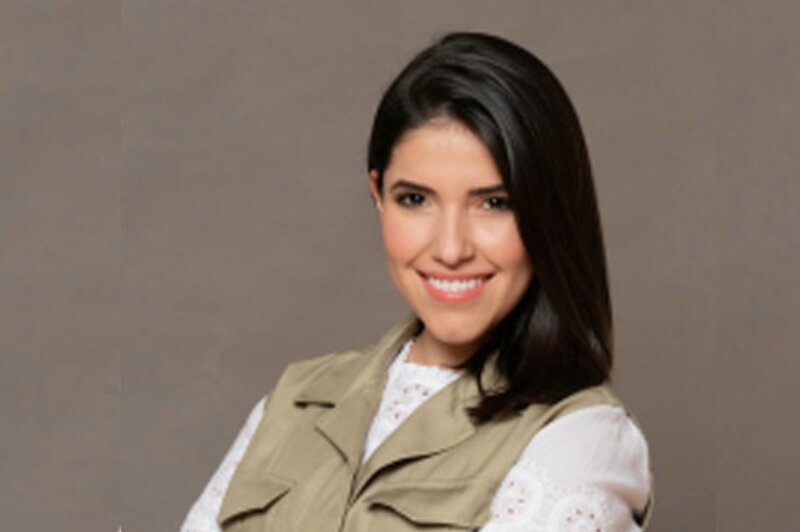 Guest Post: How the travel industry needs to overcome data stereotypes
Dive deeper to pinpoint what individuals want, says AdTech & attribution modelling specialist, Barceló Hotel Group Johanna Álvarez
Dive deeper to pinpoint what individuals want, says AdTech & attribution modelling specialist, Barceló Hotel Group Johanna Álvarez
If knowledge is power, tomorrow's travel companies will be unstoppable. By 2020, 1.7 MB of data is due to be created every second, for every person on earth. However, the real value of this information won't depend on its quantity, but rather on the capabilities of companies to use and activate it effectively.
While data is a great source of insight, taking real advantage of its potential can be challenging. Not only are customers' details fragmented across screens and channels, but there is also no guarantee the data will tell a reliable story about the individual once it is all combined — especially when activity is inaccurately tracked or users are sharing devices. As a result, there is a strong temptation to create experiences tailored to generalised profiles rather than specific personalities.
To avoid the risk of ineffective targeting and minimise any possibility of wasting resources – whether through time, money or human capital – travel marketers must resist the temptation of data stereotyping and strive for a more precise, holistic view of holiday goers. To achieve this, companies will need to invest in tools that can analyse customer data with a very specific goal in mind: being able to move away from event-based segmentation and dive into the pattern-based targeting.
A one-way ticket to irrelevance
Success in today's competitive travel industry requires a personal touch. With Europe home to over two million tourism businesses, offering bespoke experiences is essential for companies if they want to stand out. Plus, given the high cost of travel buys — at £3,240 for a typical family break — the additional value provided through personalised services can be a key factor in driving purchases and encouraging customers to return for their next booking.
The ideal basis for these tailored interactions is, of course, deep customer knowledge. To ensure that deals and services consistently achieve maximum relevance and impact with travellers, they should be fuelled by a clear view of individual activity and preferences. But this isn't always the case. Generic profiles are often used to solve the problem of disparate data siloes, meaning interactions are frequently mismatched with traveller tastes and habits.
The path to personal engagement
Crucial to moving away from one-size-fits-all communications and services is a significant change in data management. At Barceló Hotel Group, we work with Tealium to help us question the type of data we use to drive decisions and, ultimately, stop prioritising quantity over quality. By providing real-time data analysis, partnering with Tealium enables us to organise customer interactions in a way that makes sense. For example, using pattern-based segmentation to understand and respond to what customers are interested in now – not simply the choices they have made before. For us, and other travel brands, it's important to strike a balance between the personalised interactions that customers crave and the privacy they deserve, and that's required by regulations like GDPR.
To really understand consumers, travel companies should embrace a two-step process for effective data handling:
1. Implementing the right data architecture
To limit turbulence and keep customer journeys on track, companies need a solid foundation of accurate, unified, and granular data. Building methods are varied but the most effective solution involves adopting a process centred on transforming divided data into usable insight: smart data orchestration.
Platforms that follow this procedure maintain a persistent emphasis on quality; beginning by collecting data about all customer interactions — online and offline — before instantly cleansing, integrating, and converting it into one language. Tealium enables us to simultaneously stitch and enrich information into specific profiles, continually adding and linking insight from different channels or devices as it is collected.
2. Smoothing purchase transitions
Once both a holistic data store and the much-sought-after 360-degree customer view are in place, travel marketers can turn their attention to putting knowledge into action. This is where creativity plays its part, based on a clean and solid data foundation. Proactivity rather than reactivity should be the main long-term goal. As well as speedily responding to queries and identifying which offer will work best right now, travel companies must take time to evaluate individual behavioural patterns.
For instance, in depth analysis of past transactions or repetitive searches of specific products can uncover customer booking patterns, indicating if individuals start to plan their annual holidays at the same time every year, for example. Or assessment of a potential new customer might show they have searched for availability in different hotels for a certain destination over the last six months. Using this insight, travel businesses across the sector can serve personalised discounts, services and advice that genuinely help individuals by anticipating and enabling their next step. Not to mention moving them along the sales funnel.
If firms guide communications with a stereotypical view of customer needs, they should expect average results. To stand out against the competition and become relevant for users, travel businesses must show real data mastery. Putting plentiful knowledge to good use means going beyond basic analysis; connecting the dots in each unique journey and diving deeper to pinpoint what individuals will want.
Just think of it this way, you are gaining as much knowledge as you can from your users with the simple objective of establishing a real, interesting and valuable conversation with them. That's the key to accessing above average results.