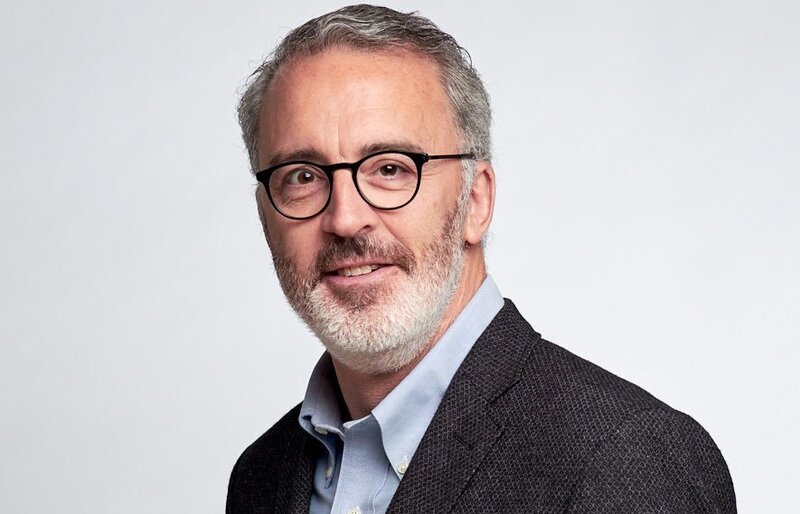 Guest Post: How COVID has accelerated the mobile-first shift in on-premises F&B
Carson Booth, chief operating officer of the order and pay app FETCH, considers the impact of the pandemic
Carson Booth, chief operating officer of POS8, the company behind the order and pay app FETCH, considers the impact of the pandemic and the increasing importance of hospitality companies offering self-serve solutions
One clear result of the coronavirus pandemic is an accelerated shift of consumer behaviour towards mobile-first experiences.
This shift began years ago with the release of mobile email and phone technology that came with ubiquitous internet access.
Seemingly overnight, being always connected created a new world of access to instant information and productivity tools, while untethering ourselves from our desks, and changed our way of interacting with the world.
Since these early days, innovation and our natural desire as humans to be in control of our lives, preferably through a self-service frictionless experience, have deepened our dependence on these personal devices.
With the pandemic, we are witnessing a subtle but distinct shift as a result of the constraints placed on society whereby these devices have become lifelines of communication, facilitators of mental escapism, and an indispensable touchless-tool of required safety.
This deepening reliance and the associated consumer behavioural changes that come with it, will not dissipate with the virus – these behaviours are permanently here and are accelerating the desire for a mobile-first customer experience across all industries.
Mobile internet has already permanently changed the airline booking and travel lifecycle.
From your mobile phone, you can book a flight, pay, order an airport transfer, check-in, board, communicate, surf and watch movies in-flight, and return home via a pre-booked transfer, all conveniently from your phone and with very little interaction or reliance on the service of others.
Giving customers control with self-serve
Likewise, an increasing number of hotels are adopting similar self-serve experiences, starting decades ago with automatic billing at checkout, and now deploying mobile keys to surmount the last great hurdle of bypassing the front deck queue and inconvenient check-in time constraints.
As stated before, it is human nature to want to be in control of our lives. There are times where we want to rely on another human and there are times where we would rather self-service.
Like the hospitality and airline industries, the on-premise food and beverage industry can leverage technology now that takes advantages of the strengths of human interactions while suppressing the more mundane elements of being served a meal or drinks.
However, the on-premise food and beverage industry, be it your neighbourhood's favourite, or the beach resort's pool deck, have been exceptionally slow to adopt a mobile-first experience.
Most recently and at its most basic solution driven by the safety-requirements of the pandemic, a majority of the industry has responded by sticking a QR code onto a table and asking the customer to scan with their phone to redirect to a static menu webpage, and then order with the staff as usual.
There is an immense amount of lost opportunity in this approach – opportunities that are directly measurable and have lasting value to the business post-pandemic while greatly enhancing a mobile-first self-service customer experience.
Let's start by establishing that a business can generally increase profitability by increasing revenue, increasing productivity or decreasing costs, or a combination thereof.
For the sake of this discussion, we will assume costs are either relatively fixed or directly correlate to a percentage of sales, and therefore we will focus on driving more revenue and increasing productivity.
Most bars and restaurants have capacity in their kitchens and bar service to increase sales and therefore revenue. The best mobile-first technology strategies and products are designed to directly drive increased sales.
FETCH is a great example of this strategy and starts the sales process very early in the lifecycle by allowing the customer to review and place an order through a basket-like mobile shopping experience immediately upon seating or prior to arriving at the venue and can bypass the need to have the app previously installed.
The order is designated for collection or delivered directly to the table. Additional features like open a tab, promotions, and easy reorders are all designed to make the order process fast and easy for the customer and deliver more revenue per check to the venue.
By instant ordering, re-ordering and closing the check through mobile payment, the customer is in control of their experience and therefore naturally reduces the customer dwell time at the table.
How mobile-first increases productivity 
Reducing dwell time leads to higher table turn and therefore higher revenue per table, not to mention higher satisfaction of the customer experience.
The second area of focus is how a mobile-first strategy must be designed to drive increased productivity. For example, three key opportunities to consider are operational efficiency, cash handling, and analytics.
Operational efficiency gains can be measured through reduced service time per table by reducing wait staff walk times to deliver menus, take orders, and conclude the payment process.
Choosing the right mobile-first product must be designed to support these efficiency gains by shifting these tasks to the customer self-service experience, and freeing the staff to interact with customers in more meaningful ways.
Additionally, simplifying the venue's administration to a single tool to easily maintain map and search information like opening hours, menus, specials and promotions further enhances operational efficiency.
Mobile-first solutions also have the opportunity to greatly reduce and even eliminate the loyalty, cash management and accounting processes in a venue.
By allowing the customer to close the check, include a tip, obtain loyalty points if participating, and pay via their mobile phone via points, debit or credit card, Apple or Android payment programs, the balancing and accurate cash accounting processing efforts at the end of a shift are greatly reduced.
The third area of increasing productivity can be employed through powerful table and service analytics which provide order status, dwell time, benchmarking, table performance and check financials in historical periods or in real-time.
Having great data is critical to optimising table placement and menu mix to drive peak operational performance and profitability.
In conclusion, the pandemic has accelerated a mobile-first experience shift that was already underway across all industries, and all industries must consider the impacts and opportunities of these related behavioral shifts by seeking new ways to enhance productivity and profitability. Businesses that do not prepare for these changes will be disrupted by those that do.
The on-premise food and beverage industry and its millions of venues have not been immune to realities of the pandemic – as a matter of fact, they and their people have been on the front lines and directly impacted far more harshly than other industries. It is clear, that the pandemic will end and the economy will restart.
People will go out again, will hug, will travel, and will eat again outside the home. However, their phones will stay close by their side, and their behaviours and expectations will be set.
While they will seek good company, good food and drink, they will also seek the best customer experience and to safely self-serve.