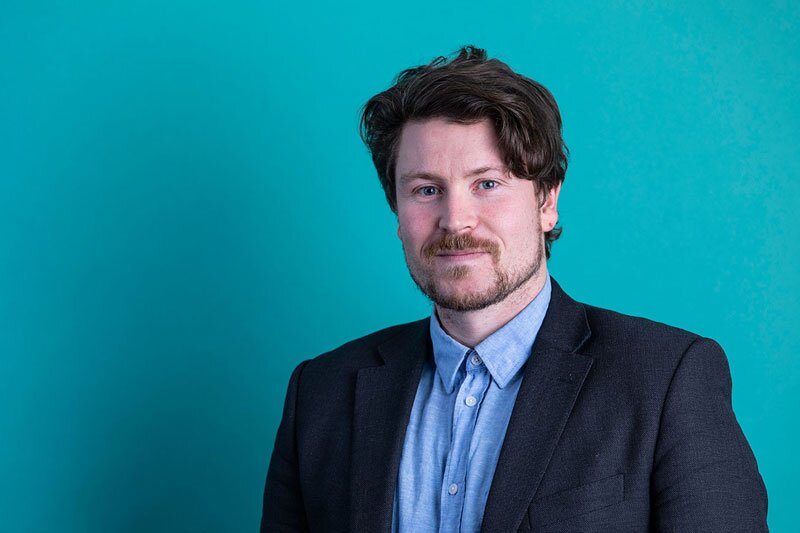 Guest Post: Hotels could teach airlines to fly
Accommodation sector has been much better at deploying smart marketing technology, says MediaCom global director of innovation Liam Brennan
Accommodation sector has been much better at deploying smart marketing technology, says MediaCom global director of innovation Liam Brennan
Having the word 'Global' in your title inevitably leads to a large amount of work travel. Managing a complicated travel schedule may cause added stress but it also gives me a window into the lengths the travel industry goes to make the journey less painful, and increasingly, more personalised.
More importantly, these trips also highlight the gaps in the systems and customer experience within the travel industry. As well as offering an insight into how airlines use technology and connect the knowledge they gather from their own data, external partners and information and preferences I share for each trip.
Outside the finance and utilities, no other sector is privy to such high levels of personal information. Yet the idea of true 'personalisation' across the entire travel experience still feels like blue-sky thinking (if you pardon the pun).
Let's take the hotel sector. I've recently been staying at a few properties owned by the same global hotel group. The hotel's loyalty programme offers the same kind of points, free nights and upgrades deals that other hotels offer, but it also uses data from my previous visits and activity well. From knowing my name at check-in and where I've travelled from, to the fact I would typically prefer a free drink to a one off member point bonus, the data collected from my previous stays and app preferences helps shape a very human experience. It's seamless, the data travels with me, and it's acted on by the teams on the ground.
Boutique chains such as The Standard are taking this one step further by offering flexible cleaning and check-out times. Its housekeepers are equipped with smart devices which let them instantly see the status of each room and whether a guest is in their room at that time.
By contrast, the airline sector still offers a disjointed experience. Arguably, airline apps offer a much better user experience than hotel ones. A seamless check-in on the app, a download of the ticket to my mobile wallet and alerts when the gates are announced. However, once in the airport and on the plane, the information gathered appears to have been forgotten and the whole process of getting to know me starts again.
With airlines, the data experience seems designed to streamline and avoid human interaction, rather than deliver a tailored experience. It's about getting me from A to B faster and reducing staff headcount where possible.
Of course, end-to-end data alignment, particularly when working with legacy IT systems, is not easy. Knitting together unorganised old data, which may be held in different parts of the company, and combining them with newer data sets generated by apps and online booking portals is tough. But the hotel sector is showing airlines what can be done if they can find the right technology partners.
The carriers that will win will be those that have access to the latest marketing technology tools and start-ups, understand how competition is influenced by geography (most major hotel chains are US-based), and have greater experience when it comes to the application of data (for example, American Airlines gives its flight attendants access to passenger loyalty and app data to improve customer interaction and deal with complaints).
There are, of course, airlines that don't have legacy IT infrastructure issues – typically, those based in the Middle East and Asia. These companies have been able to build end-to-end travel experiences using individual sources of data. Emirates, for example, now offers flyers the chance to pre-programme their onboard entertainment.
However, even these brands fall back when it comes to taking the experience upstream to power their advertising and other communications, often due to lack of access to the latest marketing tech.
Winning the battle for consumer understanding matters because the biggest area of potential gain for most travel brands is personalisation. The more they understand about their customers, the better placed they will be to unlock growth.
For example, Virgin Holidays was able to drive a 49% revenue boost from its 2018 Holidays CRM programme after analysing customer data, reasons for purchase trigger and the messaging and offers most likely to drive conversion around their identified 'five moments of maximum opportunity'.
Such understanding will enable airlines, which make low margins from their economy business, to cross-sell other elements of their portfolio and partnerships – car hire and hotels, for example – much more effectively.
The knowledgeable concierge/travel guide can now be democratised by technology, enabling airlines to deliver a much better customer experience, transforming the 'trip' into a destination in and of itself.
The benefit is that it encourages customers to return (research by Deloitte shows that a positive personalised experience in the hotel sector can result in a 14% rise in propensity to rebook).
Whether the technology is AI, a cutting-edge external partner or just simply smarter stitching together of existing infrastructure, airlines need to speed up their travel to this particular destination.
And right now the hotels are leading the way.