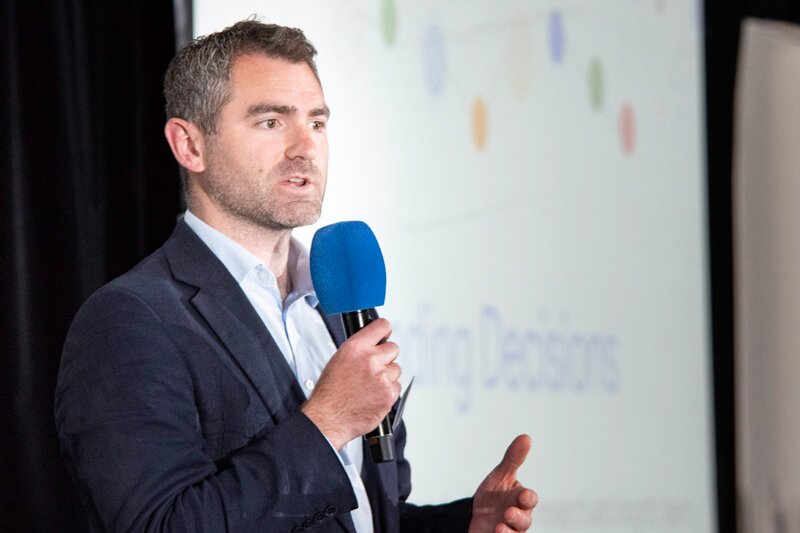 Google buying cycle research to shed light on travel's 'messy middle'
Brand important but not defining influence, says search giant
New Google research has found that while brand remains important when holidaymakers are shopping for package holidays online it is not the defining influence.
Social norms – views and recommendations of 'friends' in social networks – and industry body kitemarks or awards ('category heuristics') help customers shortcut decision making.
Also influential in the package sector is 'power of free' – added value like free nights or all-inclusive – Google senior industry head Ru Roberts told a Travel Weekly Business Breakfast yesterday.
Roberts said the Google research was part of a first scientific study of the "messy middle" – the elongated phase of consumer travel buying between initial inspiration and booking.
"TV, press and above the line channels, these ultimately create triggers at the bottom at the purchase point, where Google plays an important role," he said.
"What we have not really looked at, and we know this is critical to the buying cycle, is this messy middle.
"The buying cycle for travel can be up to 70 days – it can take weeks or months – and often it involves more than one person."
Roberts said the Google research, based on 100,000 experiments, will help brands understand the unconscious factors that determine why people make buying decisions.
The search giant will produce a full report this summer including insight into five travel sub-verticals – Package Holidays, Hotels, Short-haul Flights, Long-haul flights and Car Hire.
Roberts said early results in the Hotels sub-vertical has revealed while brand also plays an important role, more critical is social norms, and the power of free.
"In hotels it's a much more cluttered market than holidays and differentiation is harder to deliver so additional free components work much more to influence unconscious decision making," he said.
Roberts added that by offering certain combinations of triggers means firms can enter a market with "zero brand identity" and without having to invest in a brand building campaign.