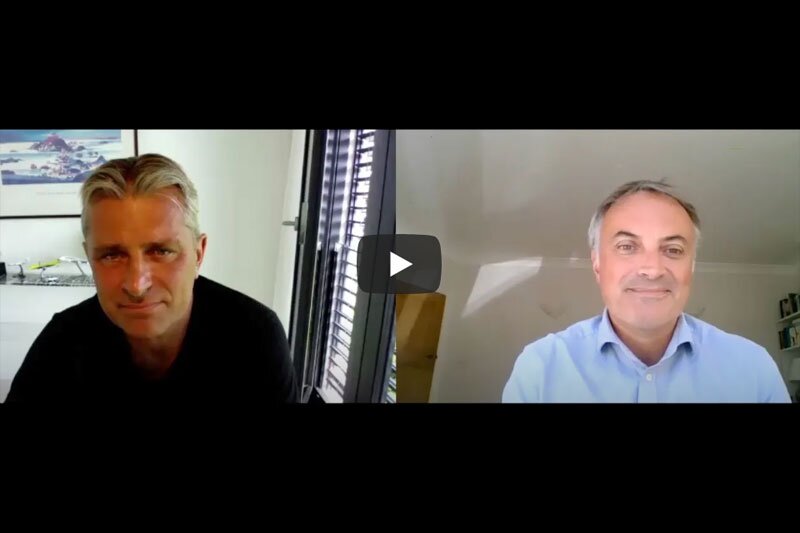 Expedia partners group chief says COVID-19 is accelerating drive to simplify the business
Cyril Ranque took time out this week to speak to Travolution's Lee Hayhurst
Global OTA giant Expedia says the COVID-19 crisis has forced it to work on ways it can add greater value to both customers and partners.
Before the coronavirus hit the travel industry, Expedia going through a restructuring following the departure of former chief executive Mark Okerstrom last December.
Announcing the slashing of 3,000 roles and cost savings of $500 million, chairman Barry Diller was typically straightforward when he called the organisation 'bloated' and overly complex.
A more simple organisation is emerging with supplier teams now in the travel partners group, platform and marketplaces integrated and, most recently, the retail product organisation and marketing combined.
Speaking this week to Travolution, Cyril Ranque, Expedia president travel partners group, said CPOVID-19 underlined the need for the changes already taking place while throwing up new challenges.
He said: "COVID accelerated the need for change make us a more efficient company and it also created new needs like managing hundreds and millions of cancellations and booking changes.
"We had to simplify our organisation. We have been really hands-on trying to look at everything we are doing that is not creating a tonne of value and not chasing every little idea.
"And we are really focussing on providing a great customer experience and great partner experience and simplifying our own organisations.
"Partners should see us as working more on automation, providing self service capabilities that allow them to do the right things for their customer."
---
---
Ranque said working for an organisation that went from processing hundreds of millions of dollars-worth of bookings every day to one which had to be put into reverse was "humbling".
He said the first priority was to work with customers and partners and balance their needs, then it was to secure the future of Expedia itself by raising capital.
Finally, he said, it is now moving on to plans for recovery with last week's announcement of a $275 million recovery package for the industry.
And Ranque claimed the scale at which Expedia is able to operate has helped the sector and industry partners to handle the crisis and the deluge of customers looking to change or cancel bookings.
"There was nothing fun about it," he said. "You have to understand what is the most logical and fair approach to take.
"We had some big global partners that led the way in taking the hit and refunding customers so that made it easier for us because they paved the way on doing the right thing for the customer.
"For those that did that we implemented their policies and we have rewarded them by giving them a sort boost for a year for doing the right thing for customers.
"Other partners had no way to refund everyone, so for those we issued them with vouchers so they could keep those bookings on the books.
"The industry split between these two options and, I think, that was the most logical and fair approach.
"There will always be imperfections and we had to make speedy decisions in times of crisis, but we are pretty happy with where we landed."
Ranque said Expedia was able to quickly build automated refund technology, something he said, on reflection, should probably have been built and implemented before a crisis like COVID-19.
"You'd hope the service we have provided to both customers and partners has created value. I think it has definitely created value in the area of scale," he said.
"The scale that we built on the processing of cancellations, refunds, and voucher issuing is informing customers of their options, following government guidelines, that change every day.
"That is only workable by a big technology organisation like us. We couldn't do all this by hand and if you look at all the actors that didn't have our scale, they were inundated with calls and manual processes.
"Now, we are at a level where cancellations have stabalised and bookings are starting to go up and it is getting back to normal.
"But I think we, as OTAs, have helped process the crisis in a much more scalable way than if we hadn't been there."
In the future, as Expedia continues reform under new chief executive Peter Kern, Ranque said partners will see more automation and use of data to help them access customer segments.
"We are combining data from all our brands together in order to provide partners with more targeted capabilities," he said.
"So there's a tonne of value that's going to come to partners through the simplification of our organisation.
"This is a great opportunity for us in the industry to simplify some of those processes and automate them."