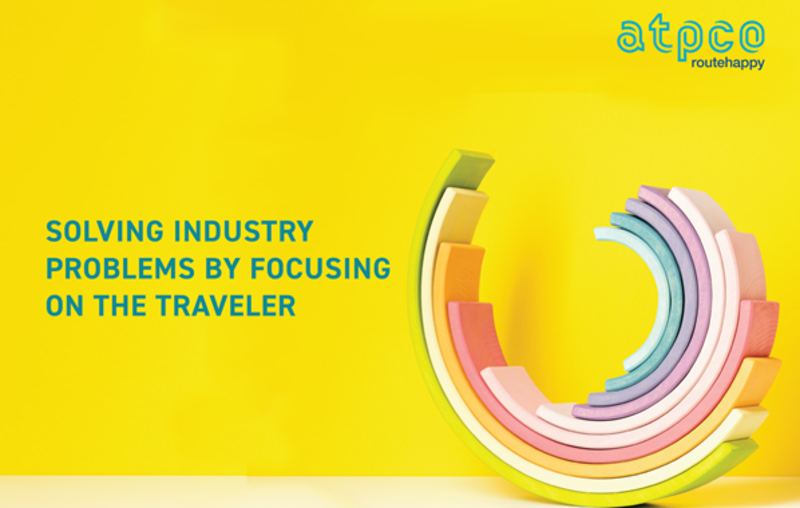 COVID has made need for greater collaboration 'painfully clear', says ATPCO
The pandemic has shown that providing travellers with flexibility and transparency is essential
COVID-19 is a catalyst for improving collaboration within the aviation sector, a new report from industry data standards and content ATPCO claims.
The Solving Industry Problems by Focusing on the Traveller report assesses how COVID-19 caused consumer angst and industry confusion and airlines and agents battled to react and serve clients.
It looks at two critical developments rolled out to airlines and travel agents by ATPCO to address problems caused by a lack of crisis preparedness and airlines switching to manual processes.
Emergency Flexibility, a project that would normally take a year, was developed in just two months to enable airlines and agents to alter terms of existing bookings. It was adopted by 49 carriers.
ATPCO also adapted its existing Premium Universal Product Attributes airlines use to differentiate their offerings, to provide health and safety information direct to the public and through agents.
Reassurance UPAs were provided free to the industry so COVID-19 airline and destination rules and regulations could be communicated clearly and accurately.
ATPCO said by being agile and focussing on getting a minimal viable product into market, this project took months compared to the years it would have taken under old pre-pandemic procedures.
The COVID crisis has underlined the need for flexible and transparent emergency policies for airlines and the need for these to be centralised in a common platform accessible by all sales channels.
ATPCO says how rules are applied during major crises was shown to be a critical category of flight information that needs to be added to the conventional flow of information.
"These rules should be defined in advance to let the traveller book a flight with full transparency of the conditions that would apply in a crisis situation.
"Airlines could also predefine their rules within templates addressing different types of crises with corresponding policies.
"These is a clear and urgent need to centralise airline crises rules like these via a common platform accessible by sales channels
"They should have real-time access to each airline policy and know in advance which automated tools could be used to perform the different operations according to the rules defined.
"Airlines and ATPCO should ensure these rules are aligned with government regulations, and crisis rules should be easily accessible as each step of the booking flow.
"The actions that addressed the 2020 crisis provide a good understanding of the new policies needed for the industry to be ready for the next crisis.
"It should not require a crisis for all the ecosystem players to collaborate in this manner."
ATPCO, which provides its standardised airline content to all the major Global Distribution Systems, OTAs and price comparison sites, set out the three areas in which it will continue to work to unify the sector:
Act as an 'honest broker' for the industry – work with groups to achieve industry alignment on critical issues;
Enable global scale though standards and more data – assuring uniform connectivity between the airlines and the wider ecosystem;
Help the ecosystem with automation and functionality – allow speed to market by providing common functionality that partners can then augment to meet their needs.
The ATPCO report concludes that industry collaboration and transparency is critical and COVID made the need for it "painfully clear".
"When a crisis causes such a disruption in customer behaviour, no algorithmic business model can provide the best path forward," it says.
"But is shouldn't take a crisis for this to happen. Every company in the ecosystem benefits from collaboration to create more customer-centric processes.
"No one saw COVID-19 coming, but the crisis proved to be a catalyst for strengthening the bonds that allowed deeper collaboration in service to the industry."