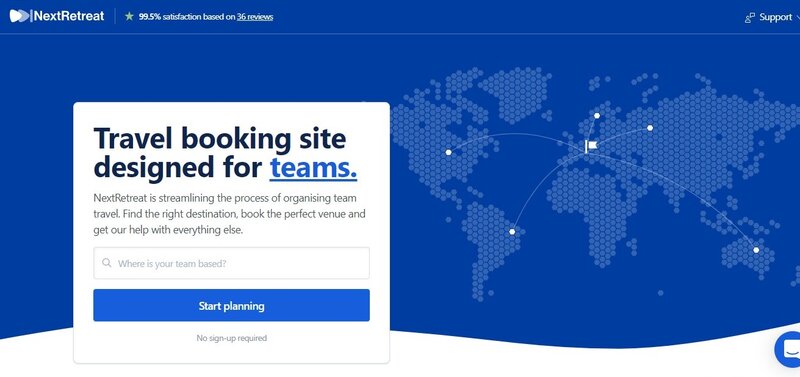 Corporate team travel start-up NextRetreat raises €600,000 seed funding
Vision Ventures backs Slovakian firm as it develops website and expands internationally
Corporate team travel specialist NextRetreat has raised €6000,000 million in seed funding to build a travel booking site.
The Slovakian start-up, which was previously called Wolfhouse, says it aims is to streamline the process of organising team travel.
NextRetreat.com will help teams choose the right destination, find and book venues with ideal accommodations and workspace, and arrange local services such as airport transfers and a private chef.
Martin Studencan, NextRetreat chief executive, said: "This financing will enable us to further capitalise on our knowledge and client base built over the past 2-3 years, and partnerships with companies such as Priceline Group will help us continue to develop NextRetreat.com – the first end-to-end solution for team travel.
"We have come a long way since opening the first co-living space for teams in the world and hosting our first team retreat . Our ambition now is to become number one in the industry in Europe, the US and around the world.
"NextRetreat takes the most time-consuming elements of planning a team trip and condenses it into one easy-to-use tool.
"With NextRetreat, you'll be able to research and select the best destination everyone can travel to efficiently, even if your team members are located all over the world.
"Find the perfect venue that meets your teams' requirements and get dedicated assistance with everything from airport transportation to booking a private chef for your annual meetup, team retreat or all-hands offsite.
"New product innovation is a key focus area for our company, and funding will enable us to build, test and optimise NextRetreat.com . It will also drive hiring, onboarding new clients and international expansion."
Tomas Bel, partner at investor Vision Ventures, said: "We believe that the COVID crisis can accelerate opportunities for travel-tech and will strengthen the tendency towards remote teams.
"Merging these two factors can create a completely new market. Also, we like the strong team behind NextRetreat."