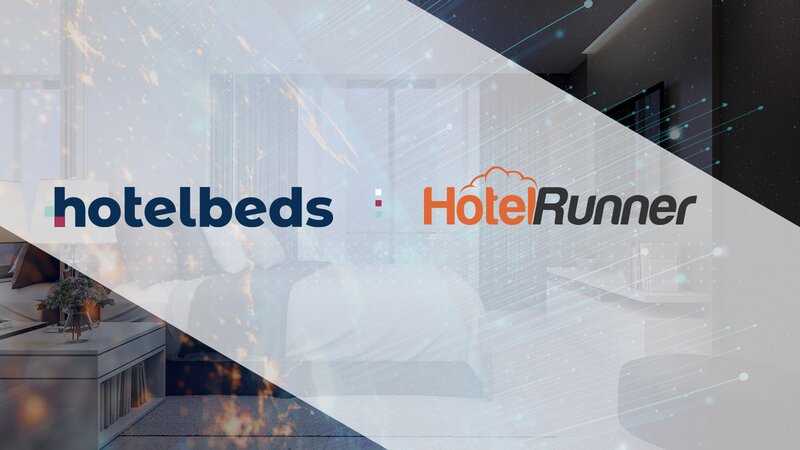 Channel management platform HotelRunner agrees extension of deal with Hotelbeds
Firms primed to take six-year partnership to a more strategic level
Bed bank Hotelbeds and channel management platform HotelRunner have agreed an extension to their existing partnership.
The deal builds on a six-year partnership between the firms tat between then serve tens of thousands of hotels, OTAs tour operators, traditional travel agents and loyalty schemes.
HotelRunner has 40,000 hotel and hostel partners globally and through its Hotelbeds deal will access its 60,000 travel trade buyers in over 185 source markets.
The firm will continue to provide Hotelbeds' distribution clients with access to significant additional hotel partners globally and wider coverage in the US, LATAM, Africa and Asia.
Paul Anthony, digital commercialisation director at Hotelbeds, said: "As part of this extended partnership with HotelRunner, there is a very strong opportunity for Hotelbeds to not only acquire new hotels, especially in the long tail space, but also to grow the inventory managed through those hotels by maximizing the rate-mix, competitiveness and availability.
"We are working hard together to build shared capabilities to help identify, process and convert opportunities through automated processes, self-service solutions and leveraging data.
"This will help ensure that together we are effectively positioned for the recovery of international travel."
Arden Agopyan, founder and managing partner at HotelRunner, added: "Our six-year long and continuously growing relationship has been very productive, and we are now ready to take this to a more strategic level.
"When the recovery in international travel occurs, our 40,000-plus accommodation partners from all over the world will want to capitalise on that by accessing hard-to-reach bookings from all channels including the offline channels such as tour operators, travel agents, airlines and points redemption schemes – of which Hotelbeds has over 60,000 such partners around the world."
HotelRunner offers all properties, regardless of size, access to leading hospitality management technology to grow reservations and automate workflows.