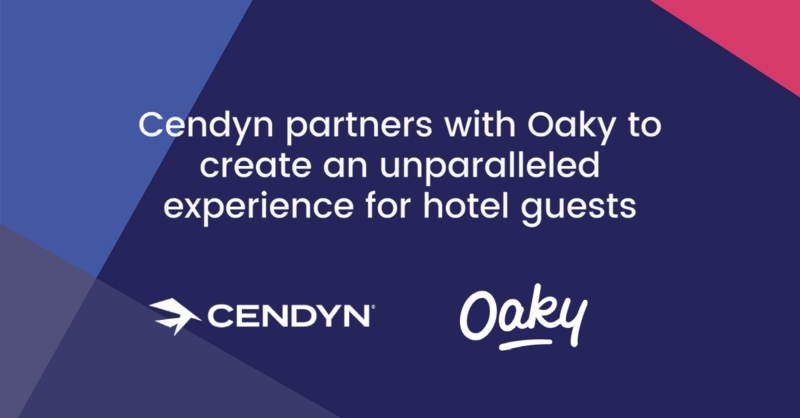 Cendyn completes first eInsight CRM integration with hotel upsell specialist Oaky
Technology tie-up launches with mutual customer ONYX Hospitality Group
Hospitality sector CRM and revenue strategy specialist Cendyn has agreed a first integration with Oaky, the upselling platform.
Oaky provided hotels with pre-arrival upsell opportunities to enhance guest stays, including room upgrades, hotel services to exclusive deals based on guest type.
Cendyn operates its eInsight CRM that offers marketing automation and guest intelligence to help hotels increase loyalty and manage personalised communications.
The technology integration with Oaky and eInsight has been launched in partnership with the ONYX Hospitality Group.
Erik Tengen, co-founder at Oaky, said: "We're excited about the opportunity to work with Cendyn.
"This beneficial partnership will enable hotels to increase ancillary revenue by customizing our innovative upsell features to reflect each guest's previous behaviours and preferences, which are compiled within Cendyn's eInsight CRM.
"This level of personalization will only help to increase guest satisfaction and loyalty while driving total hotel revenue."
John Seaton, Cendyn chief revenue officer, said: "We are very happy to be partnering with Oaky to add a new level of personalization to their platform.
"With the combined features of both systems, hotels can optimize not only room upgrades but promote additional revenue streams through spa, F&B, hotel events, in-room amenities and so much more.
"With many hotels still in recovery mode after the challenges of the global pandemic, capitalizing on ancillary revenue has become more important than ever." said
Chetan Patel, vice president, digital and CRM at ONYX Hospitality Group, added: "Having already seen the benefits of Cendyn's eInsight CRM and its ability to deliver personalized communications and effectively target guests, we are looking forward to utilising both platforms to further enhance the guest experience across our hotel group with tailored upsell opportunities based on our guests preferences."