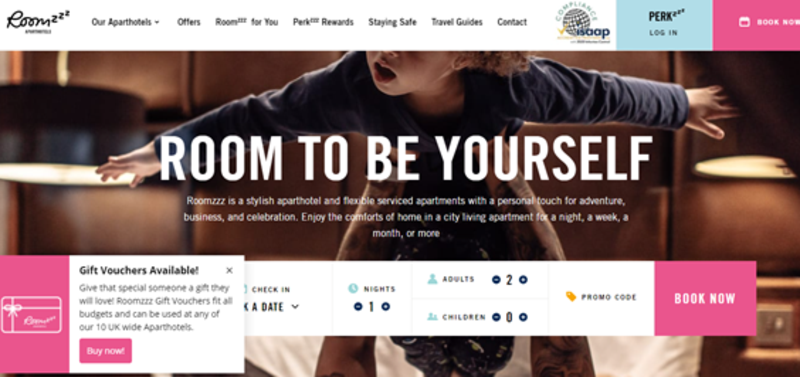 Cendyn and Avvio collaborate on loyalty programme project for Roomzzz
The UK luxury aparthotel operator will promote personalised offers through its Perkzzz programme
Hospitality revenue strategy specialist Cendyn and AI booking platform Avvio have partnered to provide a customer loyalty suite of solutions for Roomzzz Aparthotels.
The integration for the mutual hotel customer is aimed at offering member rates to drive repeat bookings by members of the UK hospitality firm's Perkzzz loyalty scheme.
Roomzzz specialises in luxury aparthotels across the UK that combine the best features of a boutique hotel with the convenience of a serviced apartment.
Members will now be able to join the Roomzzz loyalty program directly via the booking engine and access Perkzzz via both the booking engine and the Roomzzz website.
Using eInsight, Roomzzz will deliver customised, dynamic communications and recognise loyalty members with personalised offers, rewards and more.
Robert Alley, chief operating officer at Roomzzz, said: "We're excited about the opportunity to work with Cendyn and Avvio together.
"The integration between the two hospitality leaders will enable us deliver a personalized loyalty experience for every guest and provide that unique offering for our loyal guests."
John Seaton, chief revenue officer, at Cendyn said: "Working together on this initiative will positively impact Roomzzz in various areas.
"The integration will enhance the overall guest experience, drive loyalty and further boost revenue for their business."
"It's been a real pleasure working alongside the Cendyn and Roomzzz teams to create such a valuable synergy that will aid Roomzzz in building long-term, personalised relationships with their guests," added Michael De Jongh, chief commercial officer at Avvio.