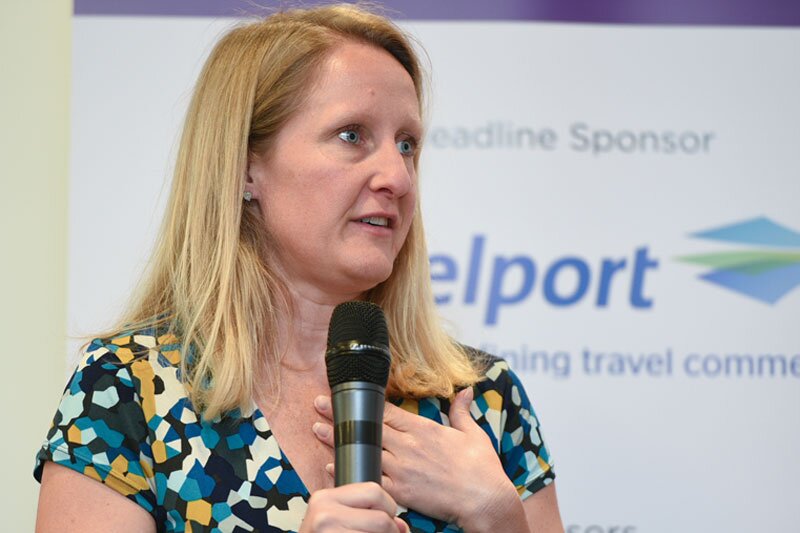 Building management platform launched for short-term letting sector
STAA says Trusted Hosts will offer transparency and reassurance
The Short Term Accommodation Association (STAA) has launched new buildings management technology as the debate about formal regulation of the sector continues.
A prototype of Trusted Hosts was unveiled yesterday at the Short Stay Show in London having been developed with Locale, a digital property management platform.
Merilee Karr, chair of trade association STAA which is working to professionalise the short-term letting sector, said Trusted Hosts will address the issues of a sector that is growing rapidly.
"Trusted Hosts will provide building managers, short-term hosts and residents of multi-occupancy buildings with the reassurance that short-term letting in their building will be conducted in a trustworthy and conscientious way in accordance with our guidelines."
Karr said issues the platform is designed to address include residents not feeling comfortable with who is coming and going from their buildings and who is responsible for them.
Other issues like putting out rubbish, compliance with fire and health a safety regulations and whether the correct insurances are in place will also become be addressed by Trusted Hosts.
"There is an issue, there is not the right level of transparency and people have some anxiety but this will give them the information that they need.
"It's difficult to apply these rules unless there is a tool to do it. Last year we said we wanted to find a partner to do that and we selected Locale.
"They provide building technology more generally for managed buildings, like the Shard in London, and they have the capability already, it's just an extension of that.
"Any building can sign up to use the technology and let all residents know if they are going to be doing short-term rentals."
Building managers can register and then self-certify to provide evidence they are doing things in the proper way.
An estimate of the number of nights the property will be rented out for will be included offering insight into when certain activity can be expected to be taking place.
Individual property owners can also register and the building management will get notified, which Karr said will encourage more building owners to see the value in acting responsibility.
The STAA works closely with Quality in Tourism that provides access to accredited third parties for property inspections, mystery shopper and safety and legal checks.
The platform will be offered free of charge to the building management and for a nominal fee of £10 per year to the property owner or tenant.
"We wanted to make sure we can over the cost of the technology but Trusted Hosts won't be profitable. This is delivering a service and creating something everyone can benefit from," Karr said.
"Hopefully what it does is give everyone transparency and the control that they feel they need so the short-term rental sector acts responsibly. It will be more clear who the bad actors are.
"Those doing it responsibly can be clear and open about that and declare that. That's beneficial for everyone. Most people in short-term rentals are doing it very responsibly."
Karr said calls to create a national registration scheme to formally regulate the industry is unlikely to be as effective as a national buildings policy.
"No one will have the resources to do something with that information. Registration schemes can be helpful when they are instantaneous, and free or inexpensive.
"We think given the time it would take to implement a national registration scheme we would rather solve things now with the solutions that already exist.
"That's why we wanted to roll this out. These are great solutions and also they are very flexible. This is a more flexible and innovative way to solve the challenges of growth in the industry."
However, speaking in a later session on the UK regulatory Westminster Conservative MP Nickie Aiken said government is moving towards bringing in a regulatory regime.
"There is much more of an understanding by government of the huge impact of short-term rental abuse of the system is now having.
"There is a serious shortage of rental properties and that is causing supply and demand problems which is pushing up rents and having such a detrimental effect."
Aiken said she was delighted that Airbnb is now pushing for a registration scheme and added: "The short-term rental association has got to wake up and smell the coffee.
"If they do not work with us on a proper registration scheme it is going to happen anyway. You are better being inside the net rather than outside the net."
Fellow Westminster Labour MP Karen Buck said both major parties were in agreement but said the sharing economy genie cannot be put back in the box and is an "entirely laudable" sector.
She said since the de-regulation act came in in 2015 the sector has seen an explosion not just in individual properties for rent but the number of portfolio owners moving into short-term lets.
"It's perfectly legal, but it's a professionalisation of the sector which was not conceived of when we were considering the spirit of the de-regulation act.
"We are seeing pressure from constituents about these problems and that has only accelerated.
"Central London remains at the centre of pressure but that has spread considerably across the country and members [of the House of Commons] are becoming increasingly anxious about the down side of it."
Andrew Mott, who chairs the short lets group in the Scottish government, said local authorities north of the border are being given the powers to balance the needs of residents and tourism.
"We are not against them [short-term rentals]. They offer convenient, and rewarding authentic experiences for visitors.
"They are a flexible option for visitors and bring a variety of social and economic benefits to hosts, visitors and businesses.
"There are a lot of advantages, but we need to get the balance right. There has been a dramatic rise in short-term lets in Scotland and that has raised concerns about the availability of housing."
In January Scotland, following a consultation, announced plans for a fee-based licencing scheme for the sector and a review of the tax treatment of short-term lets.