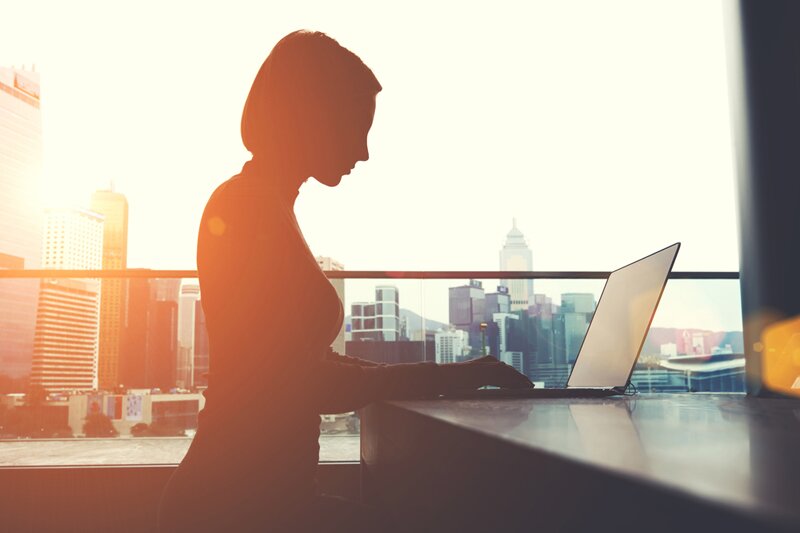 Booking.com study reveals hurdles facing women entering tech
Challenges may be discouraging women from applying for roles in sector
Half of women working in tech say that gender bias during the recruitment process is holding females back from entering the industry.
The finding comes from a global poll of almost 7,000 respondents by Booking.com.
Challenges starting from the recruitment stage may be discouraging women from applying for tech roles at all, the research shows.
This means that tech companies may be turning away qualified women before they even have the opportunity to get started.
Female undergraduate students interested in a tech career feel most strongly about the challenges posed by gender bias during recruitment.
Seven in ten (70%) view gender bias at recruitment as a barrier for women to enter the tech industry.
Responses from women working in tech further indicate how the industry often fails to accurately describe – and therefore recruit for – the full range of roles and opportunities that a career in tech can offer.
One of the contributing reasons for this may be the language used by tech companies when advertising for new roles, with many believing that the use of subtle nuances and 'male-coded' words such as "lead" or "dominant" risk excluding or alienating women, resulting in fewer considering such roles.
Following on from this, job descriptions are further isolating women from applying for non-technical roles, with just under half of women in the UK (48%) saying that job roles are not written with women in mind.
Half of British women in tech – and students interested in it – believe that companies tend to talk more about the technical roles that involve coding, product design, data analysis and engineering, at the expense of featuring the non-technical roles that might equally be of interest.
Almost two thirds (64%) of British women in tech and female students interested in a career in the field still believe they are required to have technical skills or a degree in technology or computer science to get a job in the industry – regardless of whether it is for a technical role or non-technical role in a department like human resources, finance, legal and marketing.
More than half of women (53%) in the UK feel that the opportunities for them to advance are not made clear at the outset – another factor hindering them from entering the industry.
This sentiment is strongest among female undergraduates (70%), showing that the tech sector needs to do more to highlight the advancement opportunities available to young women even before they join.
When asked about progression opportunities once they have entered the tech industry, more than half of women in the UK (55%) feel they are expected to meet every requirement of a job posting to advance, while men tend to be promoted based on their future potential.
A similar number (60%) feel that attitudes and behaviours that are viewed positively in male colleagues are seen to be negative in women.
Just under half (48%) of British women surveyed feel they don't receive enough development or leadership opportunities.
Booking.com CEO Gillian Tans said: "Much of the conversation on improving gender diversity in tech to date has focused on what the tech industry, education systems and governments can do to get more girls and young women interested in STEM at a young age and on the path to a future career in tech.
"Our research highlights just how pivotal tech companies' recruiting practices are to getting female candidates across the line into a role within tech.
"This includes how they talk about the industry, the job descriptions they post and the opportunities they promote.
"When we consider that 51% of women globally believe hiring practices that attract a more diverse workforce are the most essential contributor to their success in tech, these findings are particularly significant."
She added: "Our research findings support the notion that, for years, tech companies have talked about the industry and the roles available within it in a way that has appealed to men, but has alienated and put off many women, whether it's the language used in job descriptions or during the recruiting and hiring process.
"As one of the first interactions a candidate has with an organisation, we need to ensure that the application process is gender balanced and inclusive, so we're not closing doors and turning women away at this early stage.
"Equally, as an industry, we need to do a better job of highlighting for women the multiple pathways that exist for a career in the tech field."