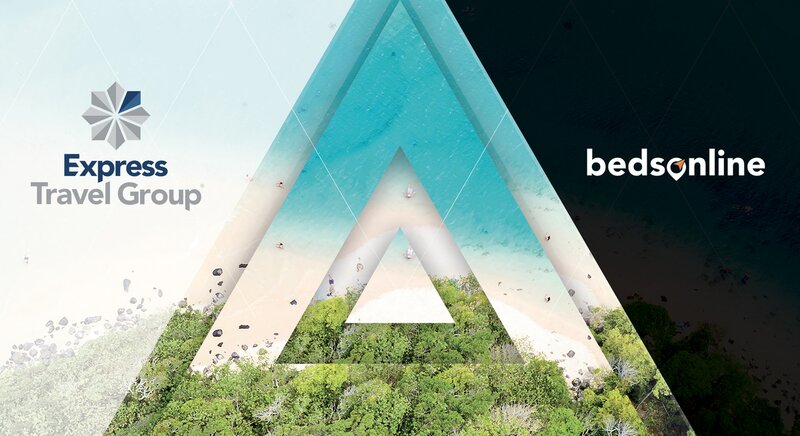 Bedsonline strikes preferred distribution agreement with Express Travel Group
Deal with agency group will support parent Hotelbeds' growth in the Asia Pacific region
Hotelbeds' B2B wholesaler Bedsonline has signed a preferred agreement with Express Travel Group (ETG), the largest group of fully independent travel agencies in Australia.
This new agreement will support Hotelbeds expanding its retail distribution reach in the Pacific through access to more than 450 travel agencies located throughout Australia and New Zealand operated by ETG.
ETG agencies will gain full access to Hotelbeds' portfolio of 180,000 hotel properties in 140 countries around the world, many of which are contracted on special terms.
Shari Rokosuka, strategic account manager at Bedsonline, said: "We are extremely pleased to announce this new partnership in the Pacific.
"We have worked closely with Ari & the team at ETG over the last few months, and are thrilled to now be able to launch Bedsonline to their members.
"The Pacific based Bedsonline team is ready to support the ETG members as international borders reopen, and we prepare for a very busy booking period ahead!"
Peter Jones, regional manager Pacific at Hotelbeds, said: "This is the first time that Bedsonline has become a preferred partner with ETG and the timing is perfect to take advantage of the huge pent-up demand for travel. We look forward to many successful years of partnership ahead!"
Ari Magoutis executive general manager at ETG, added: "Express Travel Group is excited to partner with bedsonline and offer our members access to an established, global choice of hotels, transfers and activities.
"As we gradually move out of current travel restrictions and clients commence the planning process with our members, having a robust selection of product choice in key markets will be vital."