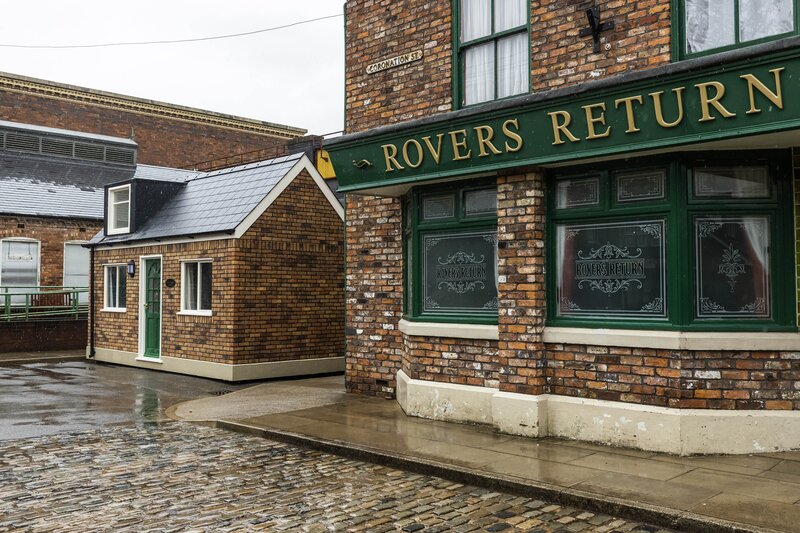 Airbnb offers a 'night on the cobbles' in Coronation Street pop-up property
Fans of long-running, iconic TV soap opera offered opportunity to live like a Weatherfield local
Fans of the world's most iconic TV soap opera Coronation Street will be able to book 'a night on the cobbles'.
From May 26 The Rovers' Annexe will be listed for one-night stays for two people giving them a chance to experience the set of the long-running programme.
The temporary pop-up accommodation is located next to the Rover Return pub on the set in Manchester.
During the stay guests will be taken on a private tour of the set  followed by a hotpot dinner from the annexe while watching classic Corrie episodes.
The annexe has been kitted out in classic Coronation Street style, taking inspiration from the Rovers Return decor.
ITV's head of continuing drama John Whiston said: "What fan of Coronation Street hasn't had a dream where you find yourself transported into the show itself, wandering around the houses of your best loved characters. I certainly have.
"This unique stay gives you the chance to do just that, stay the night and wake up right next to The Rovers Return. What better way to celebrate Britain opening up again than your very own staycation on the nation's favourite Street."
Amanda Cupples, general manager for Northern Europe at Airbnb, added: "As restrictions begin to ease and Brits plan summer staycations, Airbnb remains committed to helping people find unique and unforgettable travel experiences within the UK.
"Being the first people ever to stay on the nation's most loved street is a dream come true for any Corrie fan and a once in a lifetime way to spend time with a friend or family member."