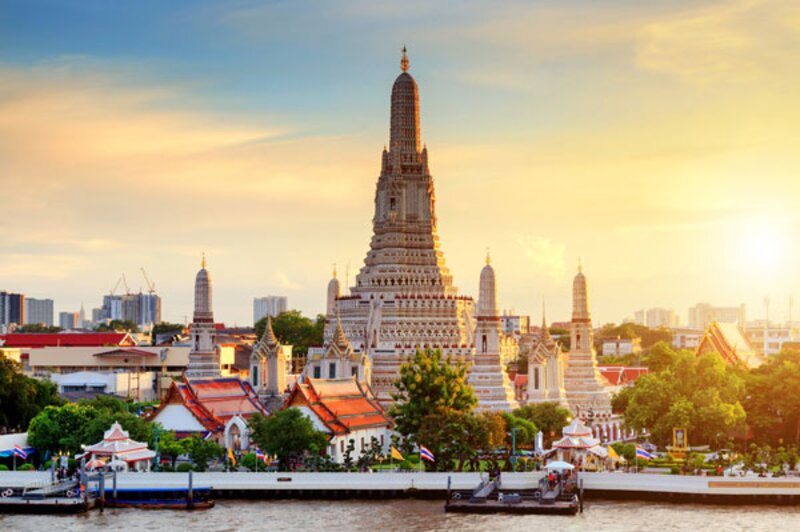 WTM 2018: Thailand supports travel start-ups to boost confidence in tourism sector
Government body competition offered funding and chance attend World Travel Market Continue reading →
The Tourism Authority of Thailand is supporting the country's travel start-up community saying it will help improve visitors' confidence in visiting the country.
The government body ran a first start-up competition this year offering funding and the chance to come to London for World Travel Market.
The competition – TAT Start-up Entrepreneurs of the New Age – saw six start-ups shortlisted in two categories with a winner and two runners up in each:
New Business
Winner – Airportels Luggage Delivery
1st Runner-up – Immersive Ayutthaya
2nd Runner-up – TUK TUK Hop
Business Expansion
Winner – TakeMeTour
1st Runner-up – Muay Thai OK
2nd Runner-up – Golfdigg
TAT governor Dr Yuthasak Supasorn said: "We aim to promote the tourism industry for new entrepreneurs, which mainly comprises travel tech start-ups to foster innovation and technology to strengthen the tourism industry.
"The start-ups act like a communicator or storyteller about our tourism products in the digital channels.
"They also act as a go-between the entrepreneurs in our tourism industry, travel companies, local tourist communities throughout the country, and tech–loving travellers and the digital nomad. The start-up can make these groups travel with greater convenience.
"The travel tech start-up is key to driving the tourism industry forward. TAT is expecting start-ups to speak for the local businesses to the young consumers.
"Related organisations, such as the National Start-up Committee in collaboration with TAT, are also working hard to build an economic system by helping start-ups to utilise local and tourism resources for their product and service development on top of generating local employment and revenue distribution."
TakeMeTour chief executive and co-founder, Taro Amornched, said given how important tourism is to Thailand's economy there are not enough travel start-ups in the country.
"I'm really glad TAT has supported this because this is a huge industry for Thailand. For me I did not come from a travel background, I am a robotic engineer. So with a start-up mindset I look at tourism from a different perspective, not the way it's always been done.
"I look at it from the way it should be and see the gaps and see solutions about how to tackle the problems the tourist industry has."
TakeMeTour is a marketplace of 25,000 locals in 55 destinations within Thailand who offer immersive experiences.
Anan Prasertrungreung, chief executive and co-founder of baggage delivery start-up Airportels, said the backing of TAT will help it establish its credentials among larger organisations it is looking to work with.
"Investors are really cautious in Thailand but if you do not have good partners you can't get funding so it's chicken and egg. Big companies do not believe start-ups have got the infrastructure and fear it could damage their brand if they work with them," he said.
Dr Supasorn said the Thai government has vowed to support travel start-ups and to help them find the investment they need.
"TAT works side by side with the National Start-up Committee and their partners, such as the Stock Exchange of Thailand (SET) and Thai Corporate Venture Capital (CVC) to set up a venture capital fund and link them to both local and international investors including individual investors, joint venture capitalists, organisations and public funding together with fully supporting them in every way to increase their competitiveness in business.
"TAT is confident about their talent and products and services and will create more opportunities to match them with international investors.
"TAT is planning to work closely with the tech start-ups to show Thai quality tourism products and services and also certified to the world via their marketing sales tools or applications and develop their business standards and tech innovation to meet the international standard in every element."