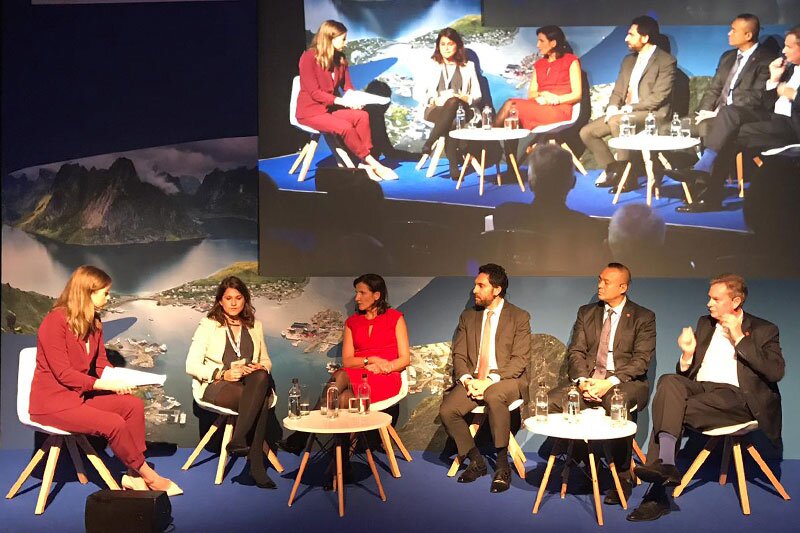 WTM 2018: Inspiretec boss highlights Brexit challenge as he picks up WTM award
Simon Powell says Brits will continue to travel but EU departure proving a distraction Continue reading →
Boss of Cardiff travel technology firm Inspiretec Simon Powell says Brexit has prompted it to open a development centre in Canada to offset challenges recruiting staff in the UK.
Speaking on a panel after collecting his WTM global travel leaders award at the annual trade show yesterday having been nominated by Travolution, Powell said although Brits will continue to travel Brexit is proving to be a distraction.
"For large tour operators it is causing a lot of uncertainty. The UK travelling population will always want to find the best value destinations but it is a distraction and the uncertainty means it's a real unknown for us.
"As an industry we have so much uncertainty. From an employment perspective we have had to open up in Toronto purely because we have lost staff in the UK and we cannot recruit."
Powell said the travel firms that are able to deliver the right results for their customers based on an understanding of their preferences and previous travel behaviour will be the ones that triumph in the future.
He said he expects further advances in the next two years in voice-enabled devices with Amazon's Alexa and Google's Siri virtual assistants.
"That will start to change the way we interact with selling systems and how you interact from a customer service perspective.
"But technology takes a long time to embed, especially in the travel industry. We are not the quickest adopters of technology, but that said the companies that have already embraced customer centricity and a single view of the customer to deliver the results the way clients want them, in the right format, will be the companies that triumph in the future."
Powell said forming Inspiretec by combining the Comtec booking and reservations technology with the firm's Holistic CRM and Sequence front-end integrations has been important in giving its clients a customer centric view by looking at all the relevant customer touch points.
"We have been working heavily on that technology with reservations and customer engagement coming as one to get that single view of the client.
We need to empower people in contact centres to realise what all the touch points are. For many years we have been talking about personalisation but until we understand all the tough points actually making personalisation effective is much more difficult.
"But now we have got to the point where all the touch points are being recorded so we can actually start to get real personalisation in the way companies envisaged it four or five years ago, actually working for consumers in the right way."
Powell said today's consumer is far more empowered and is looking for a very different type of experience today.
"The perception of what's required and standards are much higher than what has previously been accepted because they [customers] have the information at their fingertips.
"From a technology perspective we all know getting that client and keeping them by making sure the experience meets their expectations is the job required to keep them coming back to us.
"Younger generations want to interact in a totally different way. They want to be given ideas, want to know about the experience they will receive. There is an awful lot of change we are going to see in delivering that experience."