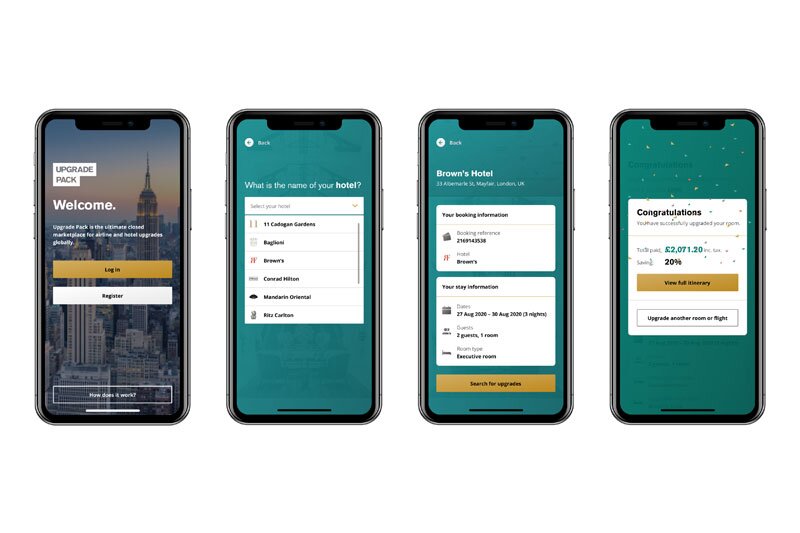 Upgrade Pack enter North America following latest £1.5m funding round
Upgrade Pack app offers users exclusive access to discounted travel upgrade offers through a closed marketplace
UK fintech and travel scale-up Upgrade Pack has announced expansion into North American as a result of its most recent private investment round.
A latest round of £1.5 million took total funding beyond £5 million to date and saw the value of the company increased to £23 million. Upgrade Pack was valued at £15 million last August.
The Upgrade Pack app offers users exclusive access to discounted travel upgrade offers through a closed marketplace.
The company said the latest investment will fuel its expansion into the North American market, with the opening of a Toronto office in 2020, an updated app, and further expansion of its APAC operations.
The new finance raise follows Upgrade Pack's expansion into APAC in August last year and will also further commercial growth in the region after strong interest from travel partners and banking clients in 2019.
"With our inaugural banking and airline partners confirmed, and unwavering interest from hotels around the world to join our platform, this new capital will help us fully release the commercial potential of Upgrade Pack in 2020 and beyond," said Craig Unsworth, chief executive of Upgrade Pack.
"Alongside launch, our near-term focus will be on expanding our APAC commercial and marketing teams in Singapore and opening our North American operation in Toronto."
Upgrade Pack's closed online marketplace connects directly to airline and hotel APIs, providing users with access to live and exclusive premium seat and room upgrades at a typical saving of 15% to 35%.
Upgrade Pack is distributed through banks and credit card issuers as a customer reward, and through corporations as an employee benefit. The company will launch its platform this year after onboarding its first banking client, which will roll out the app to its high-net-worth customers.
"Many investors have said just how compelling and unlike anything else hitting their desks our app is," continued Unsworth. "That feedback, together with how quickly we've secured this funding, just days after opening it up, shows the excitement around what we're creating. It's also a really pleasing validation of our strategy of growth through private investment rather than venture capital as we take our platform live this year."