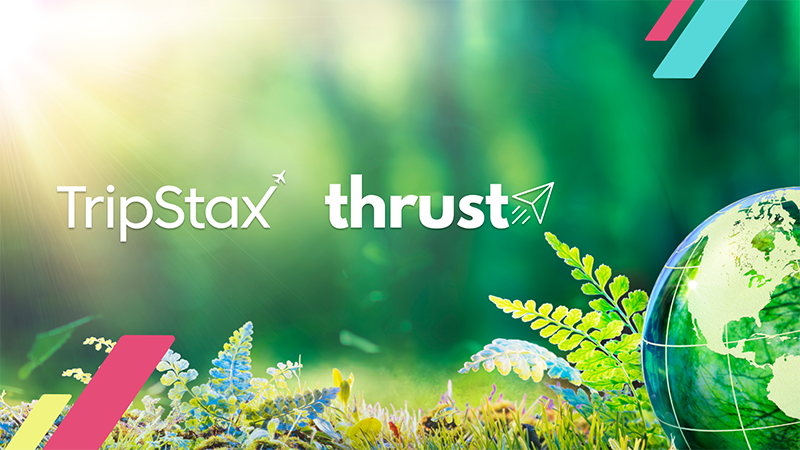 TripStax announces partnership with Thrust Carbon
Each booking transaction is sent via API to Thrust Carbon to calculate carbon emissions
TripStax has introduced extensive carbon emissions data capabilities to its tech stack of travel management applications for TMCs following the announcement of a strategic partnership with sustainability intelligent platform Thrust Carbon.
The agreement means that each booking transaction is sent via API to Thrust Carbon to calculate the carbon emissions of the specific trip, and then returned to TripStax for storage.
This carbon data can then be applied across relevant TripStax applications used by the TMC, for example added to itineraries via the TripStax Documents module, reporting via TripStax Analytics, as well as invoicing at point of sale.
The collaboration will also be able to identify additional carbon data calculation points and variations for certain airlines and load factors since the post-covid recovery of the aviation sector.
Scott Wylie, chief technology officer at TripStax, said, "A major challenge for corporate travel managers is influencing sustainable travel practices as more and more companies move towards net zero carbon targets.
"Travel managers are looking to their TMC for support in managing this challenge and that starts with best-practice in measuring carbon emissions. Hence it was a priority for us to enhance our technology offering to give our TMC clients access to accurate carbon emissions data."
Mark Corbett, director of Thrust Carbon, added, "Tackling the climate crisis is the defining challenge of our time, and it requires urgent action. It's not enough to simply talk about sustainability; we must take bold steps to maximise our impact.
"And that's exactly what we're doing here [...] With granular and accurate insights plus recommendations, travel managers will be able to make informed choices that lead to game-changing reductions in emissions. Together, we can create a more sustainable future for generations to come".