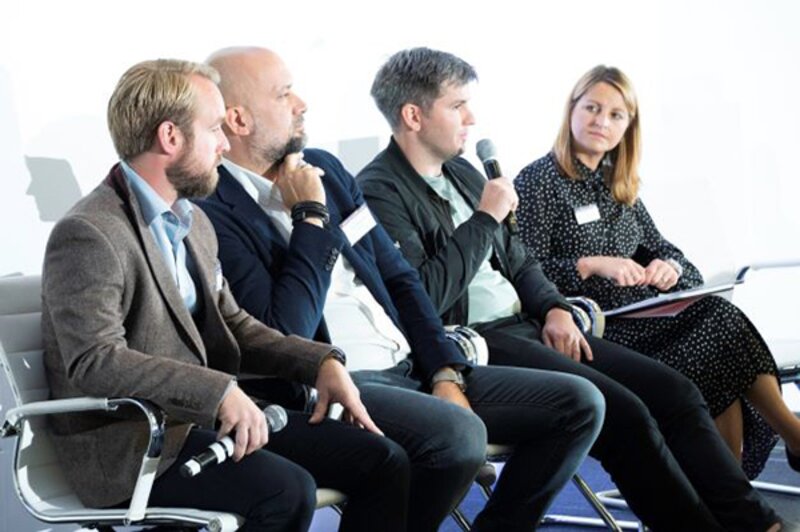 Travo Summit 2021: Time for more sharing of data, says Hotelbeds chief
Bedbank's CTO Si Matthews spoke on a panel alongside Fox Williams, Webloyalty and Duffel
Travel businesses should be sharing customer data more with partners, according to Hotelbeds' chief product and technology officer Simon Matthews.
Speaking at the Travolution European Summit in London Matthews said: "We're keeping a keen eye on what travellers are doing. Maybe we need to share the data we all have a little more."
He argued: "We're already starting to see what was a walled garden open up. We have partners sharing data on a daily basis.
---
More: Travolution European Summit: Full coverage
---
"The tech giants are super open about what customers are doing, what their consumption patterns are. Data openness is slowly creeping along, but there is a lot more we could all do together."
Lucy England, partner at law firm Fox Williams, noted: "The General Data Protection Regulation is now embedded [and] there are ways of using the GDPR to your advantage. Because people can say 'No', those people you can engage with want engagement."
Matthews argued: "The sheer volume of governments, quangos and communities shouting in our faces [about data] makes it difficult to know what we can capture and share. We have to obtain express consent and if express consent is given, it's geographic."
But he insisted: "We can still create a personal experience."
Data sharing was a recurring theme at last week's #TravoSummit to enable the travel industry to build back better.@hotelbeds' Simon Matthews told the event there is much more the industry could be doing which would benefit everyone. pic.twitter.com/10NC1wJyXU

— Travolution (@travolution) October 8, 2021
Richard Piper, business development director at customer engagement business Webloyalty, asked: "How do you interact with the customer the 99% of the time they aren't buying a holiday?
"You have so much data. Can you bring curated third-party content to your customers for the rest of the year? You know when someone is going on holiday. The rest of the year, you engage and don't necessarily sell."
Steve Domin, chief executive of flight API provider Duffel, added: "Trust is important. One thing we find interesting is letting brands that already have trust and loyalty [outside travel] sell travel."
England noted: "Travel is so heavily regulated. The Package Travel Regulations are not going anywhere and there is going to be more coming from the EU.
"There is a big shift to buy now, pay later which is not heavily regulated, but that may change in the next 12 months.
"The move to the Cloud and API connections has allowed people to sell more, but there is a shift to more regulation. We're going to see the [EU's proposed] Digital Markets Act coming into the marketplace."
More: Travolution European Summit: Full coverage