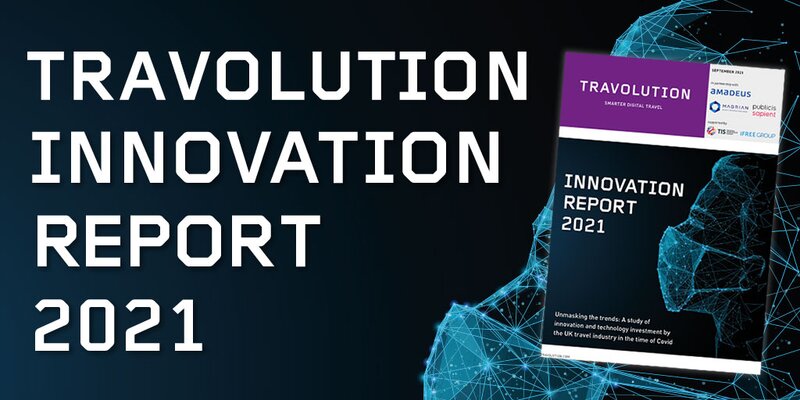 Travo Summit 2021: Pandemic impact on tech spend in travel to be revealed
Return of in-person conference will see the launch of the 2021 Travolution Innovation Report
The impact of the economic shock caused by COVID-19 on technology spend in the UK travel sector will be revealed at next week's Travolution Summit.
The day-long conference, that will feature industry leaders talking about how travel can Build Back Better, is due to make a welcome return as an in-person event on Thursday September 30.
It will take place on the fourth day of Travolution parent Jacob Media Group's first Global Travel Week event which is being held at the Kia Oval cricket ground in London.
The Summit will kick-off with the launch of the 2021 Travolution Innovation Report that includes an annual analysis of government data on IT spend in the travel sector.
Office for National Statistics data provides detailed insight into spending in fives areas of technology including hardware, software, computer services, telecoms, and IT staff.
The report looks at spending by travel agents, tour operators, firms in the water and air transport sector and hotels and at five category of businesses based on the number of employees.
Coming after 18 months of severe disruption, this year's report sets out the impact during 2020 and intro 2021 and makes predictions for spending this year.
The 2020 Innovation Report, which was published before the pandemic hit in February, reported that the travel sector spent £1.9bn on IT in 2019 and predicted a 7% contraction for the year.
Lee Hayhurst, executive editor of Travolution, said: "While 2020 was due to see the first reduction in budgets for a decade due to the collapse of Thomas Cook no one could have foreseen the pandemic.
"With firms battling for their very survival, many were advised to cut as much of their operational costs as possible and technology was one area that was identified for potential savings.
"This year's report sets out what actually happened and takes a close look at what this might mean for innovation, digitisation and technology partnerships in the travel industry post-pandemic."
Speakers lined up for the Summit include Ariane Gorin, president, Expedia Business Services, Alan French, chief executive,  Thomas Cook, Elizabeth Hogg, chief technology officer, Holiday Extras, Simon Matthews, chief product and technology officer, Hotelbeds, Nishank Gopalkrishnan, chief business office, Tui Musement and John Bauer, chief technology officer, Travel Counsellors.
Delegates can register now to attend the Travolution Summit.