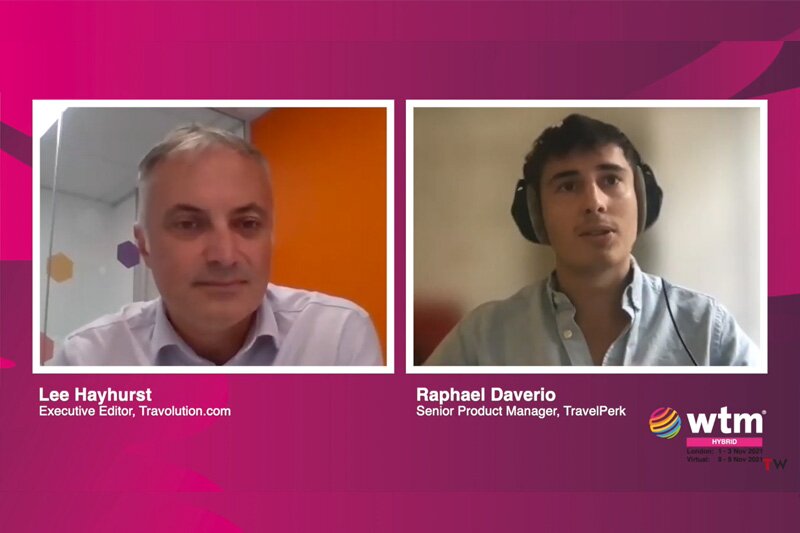 Travel Forward 2021: TravelPerk wins WTM leaders award for TravelSafe API
Video: Raphael Daverio spoke to Lee Hayhurst about the award and development of the COVID advice service
TravelPerk was named the winner of a WTM WorldTravel Leaders Award for its COVID-19 real-time information tool TravelSafe.
As global media partner for WTM's Travel Forward technology show, Travolution nominates firms for the World Travel Leaders Award each year.
This year companies that made a significant impact during the COVID-19 pandemic were put forward and a winner from a shortlist of three was chosen.
---
---
The TravelSafe API was launched in October 2020 providing easy to integrate access to real-time updates on COVID travel restrictions, rules, regulations and guidance.
The product has been used widely in the business travel sector, but was also picked by global metasearch site Skyscanner to provide advice to its leisure travel audience.
In this video Raphael Daverio, senior product manager at TravelPerk, speaks to Lee Hayhurst about the development of TravelSafe and the success the firm has seen since its launch.
Daverio was previously founder of Albatross which was sold to TravelPerk in 2020 and which developed the API technology became the backbone for TravelSafe.