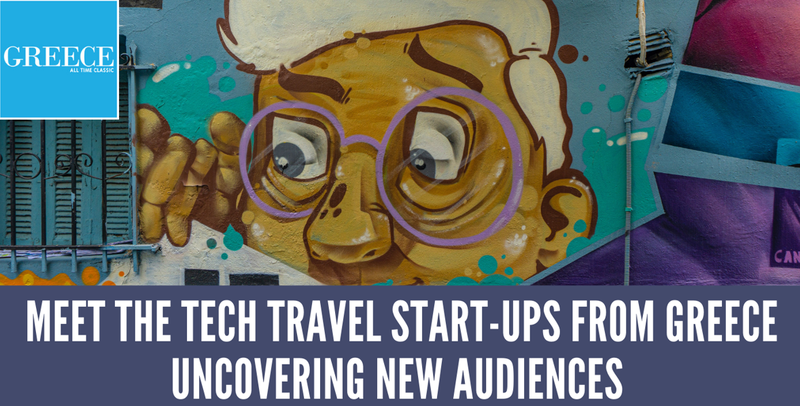 Travel Forward 2021: Greek start-up accelerator CapsuleT showcases star graduates
The travel tech organisation is looking to forge more international collaboration in 2022
Greek travel and hospitality accelerator CapsuleT is looking to forge closer international relationships next year as it builds on the support it have given to tech entrepreneurs in Greece.
The organisation was established two-and-a-half years ago by the Hellenic Chamber of Hotels to help hoteliers see technology not as a threat but an enabler and to stem a tech talent brain drain from Greece.
Last week at World Travel Market the accelerator showcased six of its most promising and successful graduates on its stand.
Alex Vassilikus, president of the Hellenic Chamber of Commerce, said CapsuleT wants to tie-up with accelerators and start-ups in other countries as it strengthens support for early-stage companies and innovation.
This will see an international competition launched for start-ups to relocate to Greece between May and June next year to help them develop knowledge of and contacts in the Greek tourism sector.
"I strongly believe that over decades hotels have had the wrong view of technology, always looking at it defensively, whereas you need to invest in technology and stop thinking about disruption.
"For me there is no disruption anymore. It's the new evolution. You will be disrupted in your business every five years and if you are not up to date with tech you will only see evolution as disruption."
Since it was established CapsuleT has accelerated over 60 firms bringing them into the organisation for periods of three to five months.
The accelerator does not take any equity in the start-ups it chooses to join it, but acts as a bridge between the tech entrepreneurs and the tourism and hospitality sector.
During COVID the project was forced to go online, rather than bringing the companies physically into its offices or into tourism destinations in the Greek islands.
With the pandemic in abeyance, CapsuleT is looking to bring back its roadshows and to link up with other accelerators across Europe and beyond.
"The start-up community it not like the usual business community where you see an emphasis on competition. It's a more collaborative community," said Vassilikus.
"We see a lot of start-ups discussing and exchanging ideas between them. This is the way we move forward.
"There is a lot of potential for the expansion of technological innovation. What was always missing was the platform in which to express this creativity.
"This was why we had a very big brain drain over the past decades in Greece. People went abroad to further their ambitions. Now, we are very proud to see people coming back to Greece because they can express their creativity in the country."
Vassilikus added: "After two-and-a-half years we have been recognised in the international accelerator community.
"Se have seen many start-ups thrive and raise big money and are now scaling up internationally in Europe and worldwide. This is very encouraging for us and shows we are on the right path."
The Greek government is offering incentives for start-ups to remain located in the country and supported CapsuleT's presence at WTM to grow its international presence.
New taxation laws in Greece have also been brought in to encourage angel investors following the COVID pandemic which suppressed the appetite for investment.
The latest cohort of start-ups will be invested in January and they will join the programme which was extended to five months from three due to COVID.
CapsuleT also runs hakathons based around specific technological needs of the sector to give very early stage firms the opportunity to establish themselves.