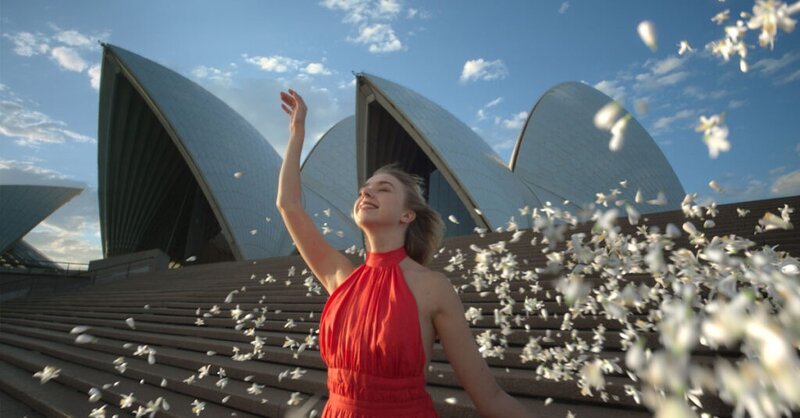 Tourism Australia launches virtual trip as it prepares to welcome back visitors
New Tune into Aus promotion used 8D audio to create 'truly sensory experience'
A virtual trip Down Under features in a new Tourism Australia promotional video designed to emulate the feeling of a holiday to the country.
The 90-second 'Tune into Aus' film uses vision, music and 8D audio to create a "truly sensory" experience for international audiences as Australia readies itself to welcome back international travellers at a date still to be confirmed following the pandemic.
8D audio ?is a sound engineering treatment?in which the music and effects sound like they are coming from different directions while wearing headphones.
---
---
'Tune into Aus' aims to highlight the sense of rejuvenation that travellers from around the world are seeking with the pandemic putting holiday experiences on hold.
It will feature globally on Tourism Australia's YouTube channel YouTube.com/Australia, Tourism Australia's social channels as well as Australia.com.
Tourism Australia managing director Phillipa Harrison said: "'Tune into Aus' showcases unique moments only an Australian holiday can deliver and reminds international travellers of the diverse destinations awaiting them in Australia – the beautiful spacious landscapes, our unique native wildlife, iconic cities, and rich Indigenous culture.
"From the glistening white sails of the Sydney Opera House to gazing up at the darkest skies on the planet in South Australia's Flinders Ranges, there are so many exciting holiday experiences awaiting international travellers on Australian shores."
'Tune into Aus' is the next iteration of Tourism Australia's international?content marketing programme using 8D audio technology.
Australia in 8D, launched in 2020, was a series of videos themed by colour and gave travellers?around the world?a taste of what it was like to experience Australia from the comfort of home.
Tourism Australia chief marketing officer Susan Coghill said the new 8D video collaboration is a natural evolution of the 8D concept, now building a sense of anticipation ahead of the reopening of Australia's borders to more international travellers.
"In 2020 we digitally immersed millions of people across the world into Australian landscapes through their screens and headphones. Our latest 8D video takes the audio effect to whole new level, with iconic sights and sounds of Australia scored by Flight Facilities' spine-tingling track," she said.
"Our new immersive digital experience aims to inspire travellers overseas to put Australia back at the top of their travel lists, and start planning their remarkable holiday Down Under."