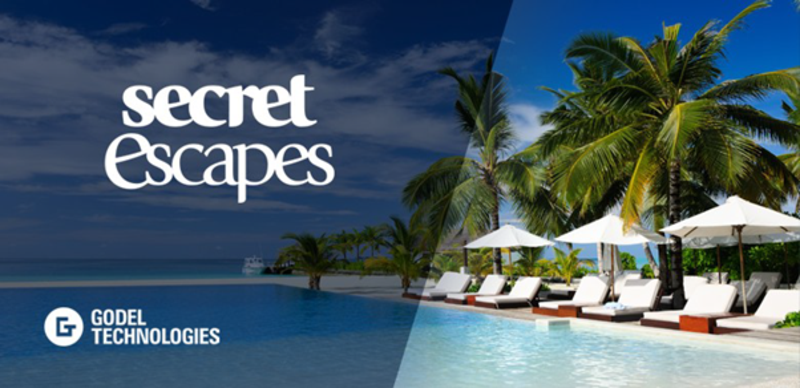 Secret Escapes and Godel Technologies agree tech development partnership
Joint teams will develop OTAs apps and new tools as travel bookings begin to revive
Private members luxury travel OTA Secret Escapes has signed a new technology partnership with Manchester-based developer Godel Technologies.
The firms will work together creating joint teams to build new tech for Secret Escapes starting with a revamped mobile app experience.
Discussions about a partnership had begun before the COVID-19 pandemic but were put on hold. Secret Escapes said now was the time to revive plans as bookings start coming in for 2022.
Nikos Galifianakis, head of engineering at Secret Escapes, said: "We have chosen an augmented team approach with Godel, and I'm looking forward to having a dedicated team that works exclusively for us.
Previous partners were able to provide us with candidates, but there was no on-going management, however Godel's fully managed service model really appealed to us.
"During the sales process, the Godel team were able to demonstrate longevity and organic growth and true relationships within their existing client base and this is something which we were looking for.
"We had spoken with Godel pre-pandemic, but for obvious reasons discussions were placed on hold.
"However, as travel started to return, we needed to scale our team with skilled people quickly, to ensure that we are fully prepared for this 'new world' and the challenges which it will bring – and we knew Godel was the partner we needed."
Work has started on the evolution of Secret Escape's existing iOS and Android mobile applications to enrich the current mobile user experience.
Additionally, a team of Godel Python engineers will be creating new tools that Secret Escapes can offer to their partners and suppliers.
Paul Green, chief commercial officer at Godel, said: "We are excited to be working with Secret Escapes. At such a challenging time for the travel industry, it's imperative that we deliver the key objectives to take Secret Escape's mobile apps to the next level and work on new projects as we voyage into the new normal."