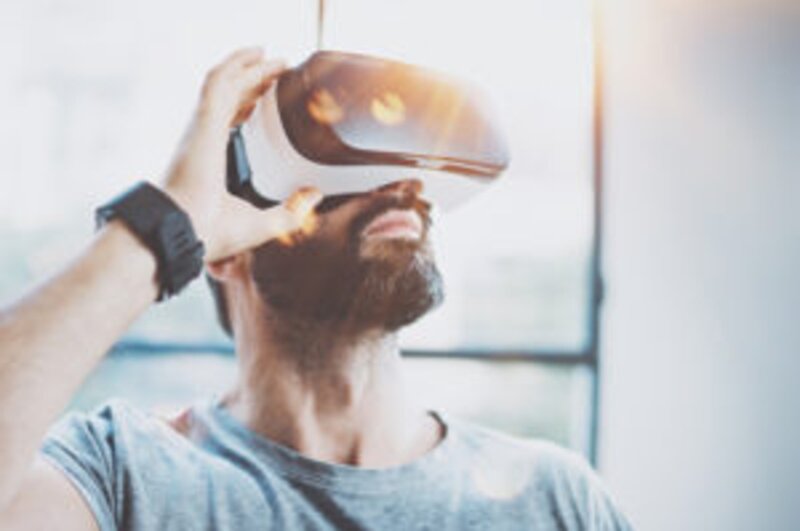 Phocuswright Europe: Facebook tips Virtual Reality to have big impact on travel
Social media firm is 'putting a tonne of innovation' into area
Social network giant Facebook has tipped virtual reality to have a huge impact in travel.
Speaking at last week's Phocuswright Europe conference in Amsterdam, head of global travel strategy Nikhilesh Ponde, said the firm is "putting a tonne of innovation" into VR.
"I really think this has tremendous potential for our industry," he told delegates. "Many gaming and entertainment companies are the first adopters of this technology.
"But in this industry we have plenty of immersive content so I hope that travel companies will start testing and learning on VR as well."
Facebook has recently announced that its first wireless standalone Virtual Reality headset Oculus Quest was to be made generally available from this week.
"It does not have to be tethered to a PC anymore," Ponde said. "You can wear a headset and walk around. It's transformative because you are free to move in this virtual environment."
Ponde said Facebook needs to keep on top of changing consumer trends and expectations to ensure it stays relevant to travellers.
He cited a US-wide study of a random sampling of 600 firms doing business online that found it takes 22 clicks on average to check out.
"That's way too much," he said. "We are in a mobile first world. On average globally people spend two hours a day on mobile devices, and that's a global average.
"Having an app or mobile site is just table stakes today. Facebook talks a lot about a zero friction future.
"The lesson is businesses really need to over-invest in optimising their experience for mobile platforms and removing friction from the path to purchase.
"Consumers now expect a seamless, frictionless experience from every business they interact with, like Netflix or Spotify, and many companies still fall short of that expectation."
Ponde said Facebook research has found younger travellers are demanding more from the industry and the social network is seen as the number one site for destination discovery.
And he said 58% want to use Artificial Reality or Virtual Reality to experience travel products before they buy.
"That's where we want to take Travel Ads and Stories, to bring richer experiences to travellers. That's why we are investing in AR and VR."
Ponde said Facebook is focussed on the advertising and marketing products is currently has rather than looking to delve deeper into travel and become a full-fledged travel company.
"Facebook has a global reach of 2.7 billion on our platform every month. The interesting thing for travel is travellers are engaging almost at every stage of their journey.
"Seventy percent of leisure travellers use Facebook for travel related activities. It's organic and endemic on Facebook and this engagement actually increases when you are in trip.
"We want to provide the most meaningful experiences to travellers as they go through their journey. We offer businesses the opportunity to reach customers on a massive, unprecedented scale."
Ponde described Facebook's move to prioritise privacy is seeing it build the digital equivalent of people's living rooms "where you can interact with who you want privately".
Previously it had been focussed on the building the digital equivalent of the town square under its overarching mission of creating communities and bringing the wold closer together.
Ponce said: "It's going to take a few years to rebuild our services around these ideas. We always build for people first and then think about how we create ways for businesses to reach people.
"For the Travel Ads team it's early days and we will share more as we go forward."