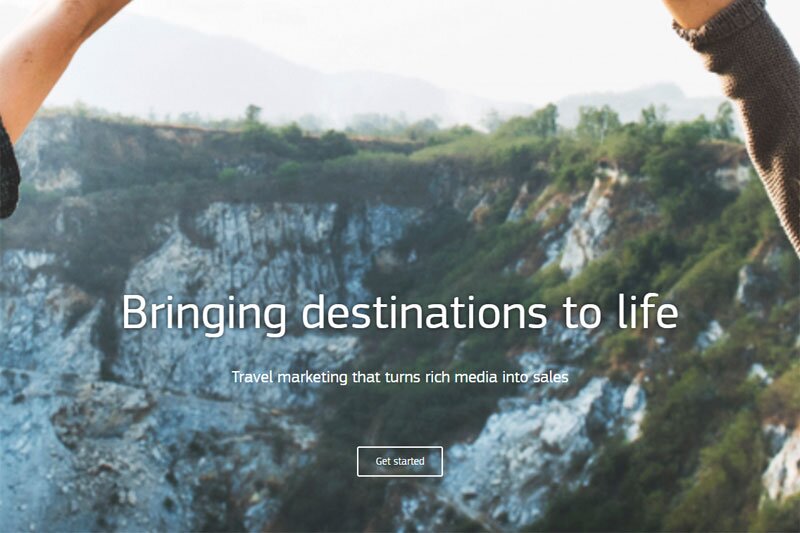 Phocuswright 2018: Amadeus and Rich Media Exchange agree tie-up to distribute interactive video to agents
Amadeus is seeking travel firms to help pilot a new travel video offering having struck a parternship with content provider Rich Media Exchange.
Rich Media Exchange is a large repository of images and video on resorts and destinations that can be used on travel sites to increase stickiness and conversion.
Amadeus Video Solutions claims to be the industry's first all-in-one marketing solution that can turn rich media into sales.
The videos are shareable and include complimentary information such as maps so users do not have to click away to find out more about the product.
A call to action can also be embedded at the point at which a viewer may be ready to buy. As part of the deal the content will be made available through the Amadeus travel agency network.
Kulin Strimbu, president and chief executive of Rich Media Exchange, said the service allows destination management organisations, cruise lines, car rental firms, tour operators, hoteliers and attractions to upload their visual content.
"We're offering the opportunity to take video and make it interactive by adding mapping and content information instead of adding to the Html on your pages.
"You can key points about where you might want to go and it shows where it is, what you are looking at and you can have a call to action."
"We create a white label and readers can log and it looks like it's yours. We do the hosting, delivery and all of the tracking."
Rich Media Exchange currently has one million images and over 2,000 video but it expects to add to this as it brings on new content partners in destinations.
Strimbu said it creates its own content using bloggers and vloggers as well as taking commercial content from providers and repurposing it for agents to use.
David Trastour, head of Amadeus Video Solutions, said he expects that the service will appeal to agents with a specialism looking to inspire customers.
"If you are a specialist in a particular vertical like luxury or safari once you get people on your website you want to turn browsers into a lead.
"If you show video with the tour information you make you site more sticky and have a better chance of converting that customer."
Amadeus Video Solutions charges users a licence fee that starts from £10,000 a year although that scales up depending on the number of accounts and amount of content.