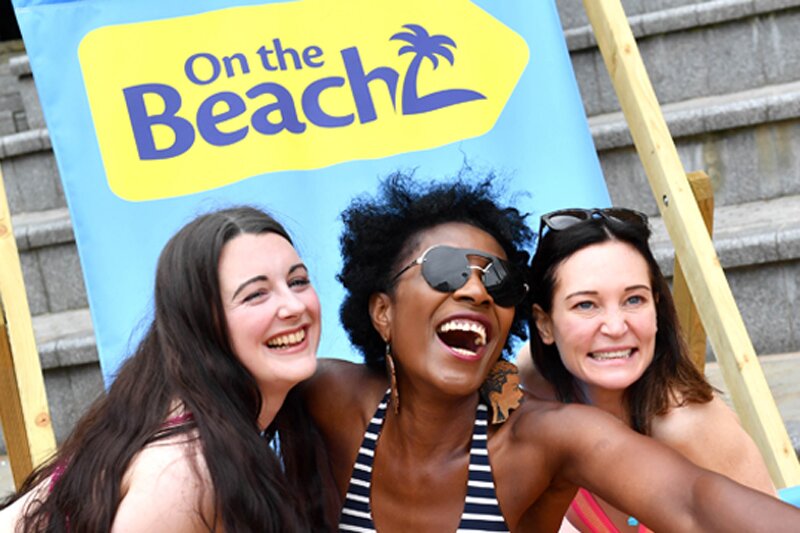 On The Beach launches body confidence series of podcasts
Manchester-based OTA On the Beach is sponsoring a series of body confidence podcasts
Manchester-based OTA On the Beach is sponsoring a series of body confidence podcasts created by the team behind the popular health and wellness series Deliciously Ella.
Body Language has been created by Mags Creative and will focus on matters such as body confidence and self-esteem.
The podcasts will be hosted by Tasha Bishop and will include a number of high-profile special guests.
The series opens with the Anna Whitehouse (aka Mother Pukka), with other guests including body positive activist and writer, Honey Ross, and writer and journalist Scarlett Curtis, daughter of screenwriter Richard Curtis and broadcaster Emma Freud.
Body Language launched on October 16 and is available on all major podcast platforms, including iTunes and Spotify.
Andrea Tarpey, Head of Communications at On the Beach said: "Our holidays are precious and should provide an opportunity to relax and recharge, with a sense of freedom and without fear of judgment."
"On the Beach is delighted to be sponsoring the Body Language podcast series and proud to be adding our voice to the honest and open discussion around some of the body-related expectations and pressures that any of us can experience in daily life."
The Body Language sponsorship comes after a summer in which On the Beach launched a number of PR campaigns focused around promoting body confidence, inclusivity and positivity.
This included #ThisBikiniCan, which marked National Bikini Day with a campaign to debunk the myth of beach body readiness, after finding that over a third of UK women said low body confidence prevents them from getting into the sea or pool on holiday.
Working with influencers including Felicity Hayward, StyleMeSunday and Gemma Collins, the campaign celebrated the differences that make us unique and sought to heighten confidence through community and break down standardised beauty ideals.
Starting in June AllSwimclusive ran throughout the summer seeking to combat a lack of swimming confidence amongst parents after research found that less than half of UK parents are confident swimmers and that 68% avoid taking a dip due to appearance factors.