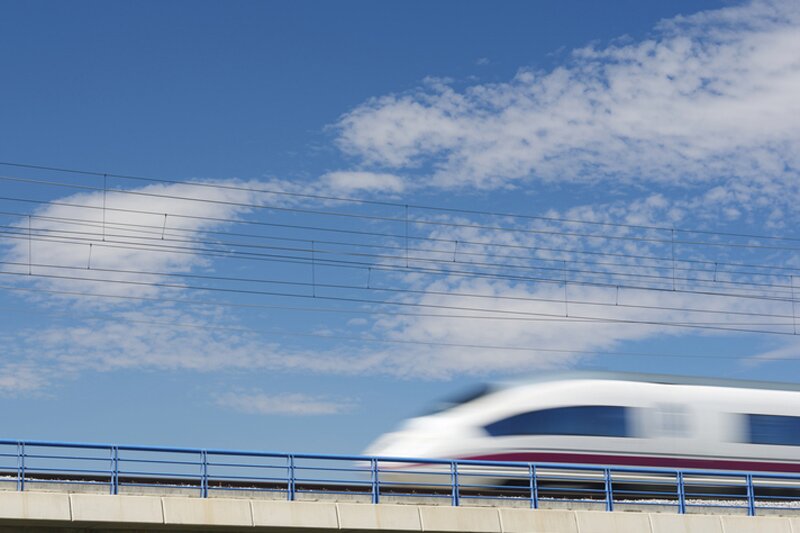 Omio ranks countries for high-speed rail services
UK 13th in study by multi-modal specialist
Multi-modal transpor booking platform Omio has ranked China first in an analysis of the world's most advanced high-speed train infrastructure.
The company's analysis shows the prevalence of high-speed trains around the world and highlights economies that have invested in high-speed technology.
The top 20 countries were ranked according to the operational and record speed of the trains, length of tracks in operation and under construction. The UK came 13th.
---
More: Multi-modal travel specialist GoEuro becomes Omio
---
Findings show the UK with 70 miles of high-speed tracks in operation and double that amount in tracks under construction. The country has the third longest length of tracks under construction in Europe behind Spain and Austria.
This is in-part due to the UK's High Speed 2 (HS2) line with the first phase due to open in 2026. HS2 will connect London with major cities in the North and Midlands. Expected to operate at 225 mph, the line will reduce travel times between London and Scotland.
The analysis shows China with over 19,000 miles of operational tracks and Spain, the top-ranking country in Europe, has 1,772 miles with 562 miles under construction. The second ranked country is Japan.
Europe has six countries in the top 10 and is the only continent to have high-speed trains crossing international borders as the Eurostar was launched in 1994 connecting London, Paris and Brussels.
The analysis also reported that France's TGV Intercity rail is the fastest worldwide with a record speed of 357 miles per hour.
Formerly GoEuro, Omio is a travel app and website allowing customers to book transportation across Europe. The company was founded in 2013 and recently changed its name to Omio in 2019. Now, Omio partners with over 800 European transport operators with over 300 employees in 45 countries.
More: Multi-modal travel specialist GoEuro becomes Omio
GoEuro reaches 20 million monthly visitors milestone